New Bill Proposes Indoor Smoking Area at MGM National Harbor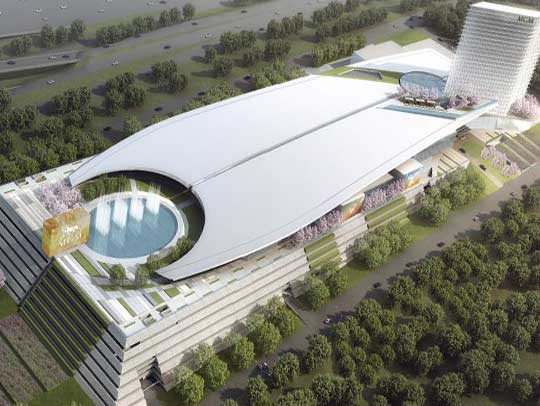 Smoking is currently banned in Maryland casinos but a new bill could allow MGM to offer a cigar room to its customers at its proposed MGM Casino complex at that will be constructed at National Harbor. The new bill if approved will permit MGM to offer patrons a 2,000 square foot cigar lounge where they can smoke and drink.
The new bill was presented to the House of Delegates by a delegation from Prince George's County delegation. The bill will also be reviewed by the House Economic Matters Committee but there is a possibility that some of the members will look to have the permitted smoking lounge clause removed.
The American Lung Association is also objecting to the new casino stating that MGM must comply with Maryland's Clean Indoor Air Act or else it would jeopardize the health of its casinos employees by forcing them to work in an environment that is filled with cigarette smoke.
MGMResortsPR
The chairman of the Prince George's county delegation Del. Jay Walker has stated that provision must be made for a smoking lounge as it will help to boost casino reviews which in turn will generate higher revenue for the state in gaming taxes. MGM Resorts also issued a statement assuring state authorities that as of now they have no plans to change its design for the MGM National Harbor casino and will not include a smoking lounge.
The company stated that it will fully comply with Maryland smoke free laws and ensure that its employees enjoy a healthy and comfortable environment to work in. MGM did not confirm if it was aware that Walker had included a provision for a smoking lounge in its bill but according to Walker the casino was aware that such a provision was being requested.
There are a number of other groups who are also in opposition to allowing a smoking lounge in the casino. Liquor and restaurant dealers are also not very happy over the fact that the new MGM casino might get special privileges to offer its patrons a smoking area.
In a statement, Melvin Thompson, the senior vice president of the Restaurant Association of Maryland said
If we're going to make this exemption for a cigar lounge in a casino, we should also broaden it to other businesses who also might be interested in such an exemption.
MGM Resorts last month was finally given the all clear by the city council of Springfield to start building MGM Springfield after revising plans.
---
Related Articles
The casino industry in Macau has suffered immensely from the anti-corruption crackdown imposed by Beijing and the casino industry has
Five years have passed since New Jersey Governor Chris Christie signed online gambling legislation into law. New Jersey became the
The Société des Bains de Mer (SMB) is the biggest employer in Monaco and owns some of the most popular