First Two Vietnamese Casinos To Welcome Locals Confirmed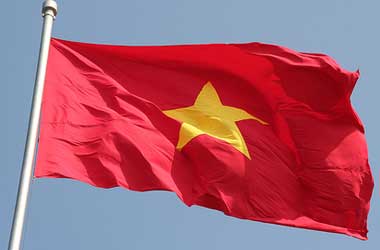 The Vietnamese gambling market is all set to expand as two casinos are expected to open their doors to locals following the casino decree passed in January.
During a GGRAsia-moderated panel at the recently-concluded MGS Entertainment Show (MGS) in Macau, academic Augustine Ha Ton Vinh said that two Vietnam gaming resorts maybe included in the first wave of permits to allow financially capable locals to play in their country's casinos.
Vinh who is serves as an adviser to the Vietnamese government on gambling regulations said the two resorts that have approval to allow locals is the integrated resort in Van Don located in Northern Vietnam and the second is in Phu Quoc Island in South Vietnam.
Apart from the two casinos mentioned above, Vinh added that casino resorts in Ho Tram and Hoi An are also currently in limbo. All four casinos have had their locals' licenses approved since the decree and three more casinos are expected to join the list soon.
Vietnam only signed into law decree No. 03/2017/ND-CP (Casino Decree) in January, allowing economically capable Vietnamese locals for the first time to gamble in local casinos. The decree was passed on a probationary basis and will be monitored for the next three years. After which, the government will review the results of the trial period to determine whether to extend the validity of the new decree.
According to the decree, Vietnamese citizens who wish to play must be at least 21 years old and must have a monthly salary of VND10 million (US$450). The measure that allows locals to come and play in their resort casinos will come into effect on December 1. In the past, Vietnam has only allowed foreigners to gamble at casinos as there were concerns over problem gambling should locals be given access.
However gaming regulators have decided to experiment with the idea of permitting locals to gamble considering the fact that the government wants to boost the gaming industry in the country and attract more international investment. Casino operators have made it clear that they would be willing to invest more and set up operations in Vietnam, should locals be given access to gamble as that would automatically increase the market potential.
The country's gaming regulator has put in place stringent regulations to ensure that problem gambling does not become a major factor and will closely monitor the local entry and play at these licensed casinos.
---
Related Articles
Singapore is clamping down on usage of slot machines in the city's social clubs. The Ministry of Home Affairs has
The Nevada Gaming Control Board is taking steps towards permitting casino to use wagering account for gambling, indicating a change
Hong Kong-based Imperial Pacific International Holdings Ltd had declared in its filing to the Honk Kong stock exchange that gaming