EU Online Casinos Subject To Changes In 2019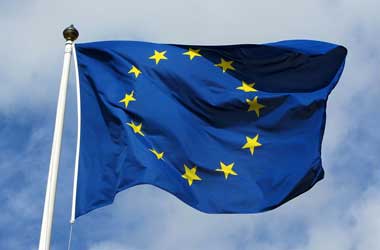 As online casinos continue to gain massive popularity across the globe, governments must come up with stronger regulations to ensure fairness and compliance with the law.
European countries are keeping a close watch on their online gaming industry and a number of countries are set to roll out new changes in 2019.
The Netherlands, the United Kingdom and Sweden lead the way in introducing these reforms. Sweden started the year with a liberalized online casino market.
Recognizing global competition, the government granted licenses to international companies to operate in the country. With the entry of foreign gambling providers, the domination of state-owned gambling firms like Svenska Spel has ended.
An increasing number of Swedish players have been signing up to Europe-based online casinos, mainly due to the wider range of games available for them to choose from. The introduction of a liberalized gambling market in Sweden means the country can now benefit more from the online casino industry, with an 18% tax imposed on commercial gaming.
Sweden is hoping to be at the forefront of iGaming innovation in Europe, with some of the world's prestigious gaming software providers like Evolution Gaming and NetEnt currently based in the country. Sweden is the first European country to take the plunge and other EU nations might soon follow suit.
Netherlands Still Showing Reluctance on Online Casinos
The Netherlands, meanwhile, remains hesitant to fully embrace online casinos, with the country's Remote Gaming Bill still stuck in the Dutch Senate. This being said, it might take a long time before regulatory changes are implemented. The Dutch gambling scene is dominated by the Holland Casino. The country is taking a strong stance against unauthorized online operators, so players will have to stick with Holland online casino sites for the time being.
UK Looks to Restrict Foreign Operators
The United Kingdom however is stepping up its efforts to restrict the operations of international providers. The UK Gambling Commission has just announced this month that it will consider banning the use of credit cards in placing bets. UK-registered gambling firms might also have to pay an obligatory levy.
The UK government has also increased the taxes that should be paid by online operators from 15% to 21%, impacting the profitability of some gambling companies. The increase in taxation will enable the country to collect more money which can be allocated in other areas.
European countries may have adopted different regulations for various reasons, but the paths seem to be leading to one direction, and that is liberalization.

---
Related Articles
The ground breaking ceremony for the $200 million hotel project of the Maryland Live! Casino is scheduled to take place
The latest annual report released by the UK Gambling Commission (UKGC) shows that the online gambling industry in the UK
The Wynn Everett casino continues to make the headlines in the state of Massachusetts first for its on-going legal battle