EGA Sells Gaming Assets To Cambodian Casino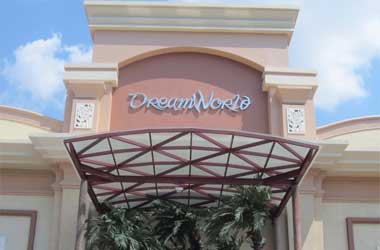 Entertainment Gaming Asia Inc (EGA), a Nasdaq-listed gaming company has announced that it has completed the sale of gaming assets which it sold to the owner of a Cambodian casino called the Dreamworld Club Poipet.
Valued at US$900,000, the cash deal comprises 278 electronic gaming machine (EGM) spots located at Dreamworld Club Poipet, 72 EGM seats being held in storage in Cambodia as well as other related gaming equipment accessories and spare parts. The deal was completed on Dec. 23.
The company has also announced that it has dissolved an operations and participation agreement in place with the owners of the land and the property. Post the termination of the agreement, the land owner regains control of the Dreamworld Club Poipet building. The construction of the property had been funded by Entertainment Gaming Asia.
Entertainment Gaming Asia leases out gaming machines on a revenue-sharing basis to casino facilities located across Asian gaming markets. The Dreamworld Club Poipet was the last of the company's leasing arrangements in Cambodia.
In a statement, Clarence Chung Yuk Man, chairman and chief executive of Entertainment Gaming Asia, said,
This asset sale is part of our continued efforts to refine our business operations and position ourselves for new opportunities. The termination of the Dreamworld Club Poipet operations should have a minimal impact on our future cash flow from operations and provides additional resources to direct toward the execution of a new potential growth strategy, which involves the entrance into new areas such as film and related businesses
Entertainment Gaming Asia has been divesting itself of its operations in Cambodia. In July, the company sold its EGMs placed in NagaWorld which his Cambodia's largest casino located in Phnom Penh for US$2.5 million. The company in October sold off 71 EGMs located in another Cambodian casino called the Thansur Bokor Highland Resort for US$250,000.
The company has also exited from related businesses. In May 2016, the company sold its business division that dealt with gaming chips under the brand name Dolphin, selling it to Gaming Partners International Corp, a gaming accessories and equipment firm.
According to latest financial reports, Entertainment Gaming Asia posted a loss of $744,000 for the third quarter of 2016. The company's holding company EGT Entertainment Holding, is wholly owned subsidiary of major Asian casino developer and operator Melco Group owned by Lawrence Ho Yau Lung.
The company still retains its leasing arrangement with two properties in the Philippines and is also currently developing a free online social casino gaming platform.
---
Related Articles
The anti-corruption crackdown on Macau's casinos has scared away VIP and high-stake gamblers who are looking for a new casino
Analysts have slashed their revenue predictions for casino operator Genting Malaysia after it announced that there would be a delay
Las Vegas Casinos are used to entertaining visitors from all over the world as some come to play, some to