Nevada Casino Winnings Up by 7.4 Percent in September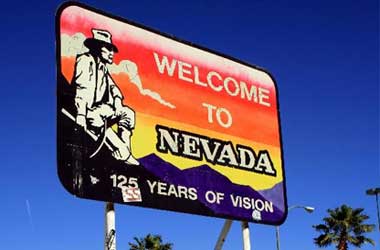 In September, Nevada casinos won a massive $958.8 million from gamblers which is a 7.4% increase in the same month last year. This is all because of the huge bets on baccarat and luck that gave the house some advantage on their side.
Mike Lawton, the senior analyst in Nevada gaming control board said that this win was the second highest months total behind February.
However, in the same month last year, Las Vegas Strip winnings were $563.1 million making it a 13.4%. On the other side, Downtown Las Vegas finances of $45.3 million were up 2%.
Then at Reno casinos winnings dropped 2.3 % to $48.3 million, and then in Washoe Country it fell 3.8% as a whole. For South Lake Tahoe revenue increased 23.2% to $22.1 million in September.
However, for the state in terms of taxes it collected $62.9 million on the September gambling winnings. It fell 11.5% from the same month last year. With taxes they do not remain on the same level as winnings, this is so because most games are played on credit and only until the debts are paid that is when casinos can pay taxes.
Here is a breakdown, of the winnings: on card and dice table games bets ranged up to $2.7 million and video and slot games $8.6 million was won. For table games a whooping $377.9 million was won which is an up of 13.5% win of $44.9 million. A high roller game like Baccarat stood at $116.6 million, and the bettors accounted to $765.5 million on wagers, and that is an increase of $62.8 million.
However, casinos were very lucky by keeping a 15.7% of all bets as compared to last years 11.1%; this excludes baccarats high volume of play. Even if baccarat was to be scrapped out the winnings would have been 3.4% or $27.3 million.
---