Brazil Senate Approves Bill to Legalize Casinos & Online Gambling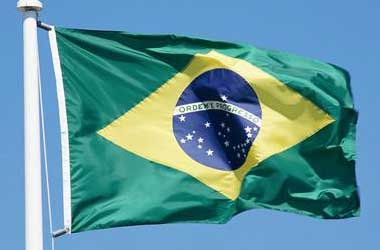 Brazil moved closer to opening up its gambling market after a Brazilian senate committee approved a bill which permits multiple forms of gambling in the country.
The Special Committee on National Development (CEDN) last week approved Bill 186 of 2014 which has proposed allowing online gaming, sports betting, video lottery and other electronic games in addition to building a maximum of 35 brick-and-mortar casinos in Brazil.
The country currently allows only three forms of gambling which are live poker tournaments, lotteries and horseracing.
Bill 186, sponsored by Senator Ciro Nogueira has been introduced as a part of Brazil Agenda, a series of legislative measures intended to improve the country's economic situation. This latest version of the bill reflects the changes that were proposed by senators after they approved the original bill in December. The 16 changes required by the senators include prohibiting public officials as well as their relatives from participating in gambling ventures, tax slabs for operators and measures to ensure the suitability of gambling license-holders.
The bill specifies that online gaming operators will be subjected to a tax of 20 percent on their gross revenue. This is double of what is applicable on Brazil's land-based operators. The higher tax rate has been justified by the fact that online operators incur lower setup and maintenance costs than brick and mortar companies leading to higher profits.
The bill however fails to specify the total number of licenses that can be issued and the amount of license fees. It has said international companies can operate in the country without local partners provided they open a local office. Fines for flouting license rules have been set at R10,000 to R100,000 (US$3,000 to $138,000) per incident while operating without a license can result in jail time of up to 12 months.
With regard to setting up brick and mortar casinos, the bill has stated that they are allowed only in integrated complexes built specifically to house casinos and the casino facilities must not exceed 10 percent of the total complex area. The bill allows a maximum of 35 casinos, permitting each state in the country to have at least one but not more than three. Gambling operators cannot own more than three casinos in total.
The government hopes to earn an annual tax revenue of R15 billion ($4.15 billion) from the industry, which would help ease Brazil's dire economic condition. According to the president of the Brazilian Institute of Gaming, almost 200,000 Brazilians travel every month to gamble and close to 70 percent of players in neighboring country Uruguay's casinos are Brazilians.
---
Related Articles
Donaco International has built a name for itself in the hospitality and entertainment business across Asia Pacific and its flagship
Imperial Pacific International Holdings Ltd, a Hong Kong based company which committed to building the Best Sunshine Casino, a $7
Casino tycoon and billionaire Steve Wynn has come up with yet another unusual idea. This time around it involves a