888Holdings May Exit Germany Following New Tax Regulations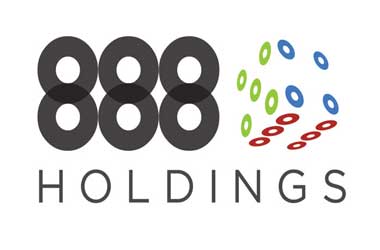 888Holdings is reported to be considering exiting the German market soon if it is continues to be subjected to harsher tax regulations and fines by the German government.
888Holdings had a tough 2017 as pre-tax profits dropped by 68 percent to reach $18.8 million.
The huge drop in profits came as a result of a fine levied by the UK Gambling Commission (UKGC) in September for 888's failure to protect its online players.
The record £7.8-million fine was slapped on the company for its failure to block more than 7,000 players who have voluntarily asked to be banned from their gambling websites which ended up leading to them placing millions of dollars in bets.
VAT Charges Could Hasten 888Holdings Exit
On top of the fines are increasing costs and new tax regulations that are threatening 888's balance sheets. A $45.3-million charge hangs above the operator's head for potential value added tax (VAT) on services they provided to Germany prior to 2015. The payable tax was introduced by changes in the European Union (EU) policies that mandated electronic services to be taxed on the point of consumption, not from the location of provision. Since the operator is Gibraltar based and Germany facing, this proves challenging as Germany has stricter tax rules under the EU.
According to Itai Frieberger, chief executive of 888, the industry in general has been facing regulatory headwinds ever since the second half of 2017, which have increased operation costs and caused exceptional charges.
In a statement, Frieberger said,
Further regulation, such as the expansion of gaming duty on casino, poker and bingo free bets in the UK taking effect in the second half of 2017, will increase the cost base for operators in the UK
Stringent Regulations Don't Make Germany Very Appealing
Back in November 2017, the Federal Administrative Court of Germany also ruled constitutional the federal bans imposed on online casino, poker and scratch card games—which greatly affects 888Holdings. While the company is disappointed with the court's decision and is considering an appeal, it is possible that 888Holdings would just withdraw their services from Germany and move out if the odds continue to be stacked against them.
Germany has yet to create a uniform gambling framework and many industry leaders are pushing the government to overhaul its current licensing procedures. Because of the tax regulations and the government crackdown on online gambling, banks are now refusing to process gambling-related transactions, making it harder for operators like 888Holdings to continue offering their services to German punters.
---
Related Articles
Philadelphia has had just once casino since 2010 which is the SugarHouse Casino located close to the Fishtown neighbourhood near
Steve Wynn has dominated Las Vegas with his mega Casino Empire and lavish casinos all across the world. His ex-wife
The state of Massachusetts decided to award its first ever Casino license to the Las Vegas based gambling corporation MGM.