White Earth Nation To Discuss Plans For New Tribal Casino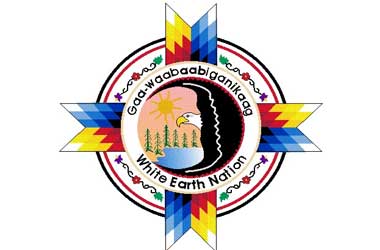 Plans for the new casino proposed by the White Earth Nation on Star Lake near Dent, Minnesota will be revealed for the first time in a meeting to be held later this week. This is the Indian tribe's third casino venture. It currently owns and operates a casino resort in Mahnomen called the Shooting Star Casino, Hotel and Entertainment and is constructing another casino near Bagley which is slated to open later this year.
In the meeting, architects and representatives from White Earth Nation will be discussing the site plan and design for the new casino and also answer any questions.
White Earth Nation announced its plan to build a new casino near Dent in 2015, saying that it would cater to visitors from southern regions who had no gaming facilities nearby and had to travel long distances. The project aims to boost economic growth in the region and provide employment opportunities to tribal members and the local community.
The new casino is being built on Indian land near Star Lake which was being held in trust. The Indian Gaming Regulatory Act (IGRA) allows tribes to build Indian gaming facilities on Indian lands located within a reservation as well as on land held in trust.
The casino will be spread over 270 hectares with around 5,500 feet of the property facing the Star Lake. The tribe proposes to have a hotel with 110 rooms, a RV park and three restaurants in addition to a gaming facility. Other amenities will include a ballroom, an event center, swimming pools and a gift shop. The tribe has hired a Minneapolis-based company called the Cunningham Group to design the casino. Construction is expected to start in 2016 and the casino is scheduled to open in 2017.
Otter Tail County and the White Earth Nation have jointly hired a firm to evaluate the impact of the project. The SRF Consulting firm will develop a short report on the Star Lake Area Comprehensive Plan that will cover transportation, land use, recreation, housing, utilities and other areas. The plan will also suggest changes that will enhance the project and make it more effective for the casino and the local community. As a part of the project, fiber-optic communication, natural gas, and improved electrical service will be brought to the Star Lake area for which discussions have already commenced.
The project is expected to provide 500 permanent job opportunities after it is becomes fully operational.
---
Related Articles
Both the live casino industry and the online gambling industry in New Jersey fell well below expecting during 2014. The
Stockton University recently announced that it had worked out a deal with Philadelphia developer Bart Blatstein to sell the Showboat
Florida real estate developer Glenn Straub has had an uphill battle ever since he successfully completed the purchase of the