Voters Reject Proposal For North Jersey Casino Expansion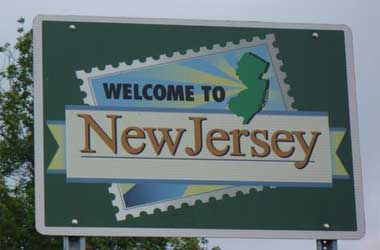 New Jersey voters overwhelmingly voted against the New Jersey Allowance for Casinos in Two Additional Counties Amendment or Public Question 1 which asked for approval to expand casinos in the state beyond the current hub of Atlantic City.
The ballot question lost by a landslide, getting 2,201,768 No votes to just 633,034 Yes votes. Residents of New Jersey turned up in droves to vote on the referendum, with the total votes cast being 1.5 million.
The casino expansion proposal planned to build two casinos in North Jersey in locations at least 72 miles from Atlantic City, but left open the question of the exact site of the casinos as well as applicable tax levies. Lawmakers who proposed the plan said that this would halt gambling dollars from going to casinos in neighbouring states and jump start the region's economy.
SNJ Today
Opponents however pointed out that it would result in further damages to Atlantic City's casino industry which was already facing revenue loss and to the city itself which was on the verge of bankruptcy. Intense media campaigns were launched by both sides in a bid to sway public opinion. While the opposing group Trenton's Bad Bet pointed out that the plan would harm the entire state and result in North Jersey seeing economic ruin similar to Atlantic City, the supporting group Our Turn NJ highlighted the wide economic benefits likely to arise from having two multi-billion dollar casino resorts in the region.
But with all polls consistently revealing a lack of public support, the main financial backers of the Our Turn NJ campaign withdrew their financial support early September saying that their internal polls had shown a defeat for the ballot measure. The primary backers for the group were the erstwhile Reebok CEO Paul Fireman and racetrack operator Jeff Gural who said that poor support was due to lack of transparency in the process.
In a statement Reebok CEO Paul Fireman and developer Jeff Gural, said
We do not view the failure to pass Question No. 1 as a rejection of gaming expansion but as a rejection of our state's current political climate and a failure to have all the facts presented to them. New Jersey has to start from the beginning on gaming expansion. What the people of this state need to see is a transparent, competitive plan that outlines in full detail how gaming expansion would work
---
Related Articles
Nagacorp Ltd, the parent company of the NagaWorld casino and hotel complex in Phnom Penh has posted a strong growth
Due to an increase in junket and VIP demand, the casino industry's gross gaming revenue (GGR) in the Philippines is
The Campaign for Accountability (CfA), a political watchdog earlier this month accused billionaire and Las Vegas Sands chairman of having