Casino Revenues In Nevada Rise For Fifth Consecutive Year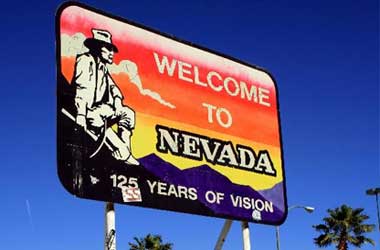 Nevada's casinos brought in $24.6 billion in revenue during 2015 which is a 2.9 percent increase when compared to 2014. This data was released by Nevada Gaming Control Board in its annual report 'Gaming Abstract' which confirmed that even with the 2.9 percent, Nevada's casinos still suffered a net loss of nearly $662 million and one of the major contributors to this loss was due to Caesars Entertainment's financial woes.
The 'Gaming Abstract' is an annual report that provides the latest statistics across measures like employees, room occupancy rates and gambling revenue per square foot of casino space.
The report also confirms that this is the 5th consecutive year that Nevada's casinos are experiencing a growth rate.
A key trend highlighted by the report is that gambling now contributes only 43.2 percent of the total revenues, which is the lowest ever recorded so far as the non-gaming market kicked in a significant portion of revenue. The gambling revenues from the Las Vegas Strip was reported to be around $5.8 billion which is more than half of total revenues for Nevada but still a decrease of 2.5 percent year-to-year.
In a statement, David Schwartz, director of the University of Nevada, Las Vegas, Center for Gaming Research said,
It's a sign of the changing market. Food is growing and gaming as a percentage is shrinking. What I'm hearing from people is they spend more on food and entertainment than gambling. This is what the visitors seem to want.
The Las Vegas Convention and Visitors Authority (LVCVA) stated that there has been no decline in people's interest in visiting Las Vegas. The LVCVA reported that the number of visitors to Las Vegas was at an all-time high in 2015, estimated to be over 42 million but only a little over ten percent of these visitors ended up spending money on the gambling floor.
These figures indicate that visitors are now visiting Las Vegas for its entertainment and nightlife. They prefer spending time and money on restaurants, nightclubs, pool parties and shopping instead of just gambling. Changing consumer preferences have required casino operators in Las Vegas to rethink their offerings and shifting their focus to non-gambling activities.
The mood is upbeat in Las Vegas and Nevada as a whole, with the steady recovering of the gambling market. Market analysts are predicting that the worst is over, calling the overall trend "upward". Revenues reported this year are just about 2.6 percent lower than the all-time high in 2007 pre-recession and the loss is down by 11 percent as compared last year. Analysts are expecting the gaming industry to return to profitability by the end-2016.
---