Tribal Leaders Raise Concerns On California's DFS Legislation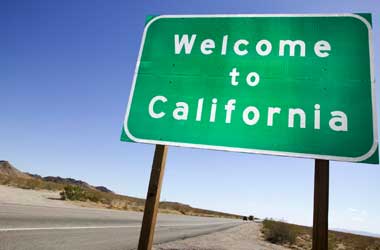 Two tribes from Southern California have raised concerns at the prospect of the daily fantasy sports legislation, currently in the approval process, legalizing games such as DraftKings that violate the state's current gaming laws. The legislation has been so far gone through the legislative process with minimal opposition.
Leaders of the tribes, Morongo Band of Mission Indians near Beaumont and San Manuel Band of Mission Indians near San Bernardino, have written to Assemblyman Adam Gray, D-Merced the sponsor of the legislation Assembly Bill 1437 that will regulate the daily fantasy sports games, on the issue.
In his letter Robert Martin, chairman of the Morongo band of Indians said that the games should be considered illegal gambling and that the legalization would be rewarding the industry without any consequences for flouting the state's laws.
In a statement, Robert Martin, Chairman, Morongo Band of Mission Indians said,
As you know, California's gaming tribes have made significant contributions to the state and local economies by offering games that are legal under state and federal law. As such, our members are very concerned that a retroactive approval of a form of gaming that is otherwise illegal, simply because it is popular, is a very dangerous precedent.
Similarly Lynn R.Valbuena, the chairwoman of the San Manuel Band of Mission Indians, wrote a letter objecting to the legislation. She raised concerns on the undue speed of the legislation's approval and the lack of rigor in its vetting as compared to the extensive deliberations that were carried out on the legislation for online poker. The tribe belongs to the coalition that has supported the legislation to regulate online poker in California.
Steve Maviglio, a spokesman for the Fantasy Sports Trade Association has responded saying that it will address the perspective and concerns of the tribes with the author of the bill when it is considered in the Senate in the next stage.
These letters indicate that the tribes, which last year gave over $400,000 to lawmakers, are likely to formally oppose the bill which has so far moved with great speed and little to no opposition. It was recently approved in the assembly with just one "No" vote.
Assemblyman Marc Levine, D-San Rafael, was sole dissenting vote who has said that although he enjoys playing daily fantasy sports but there is no doubt that it is gambling. His stance has been disparaged by the daily fantasy sports companies in their marketing campaigns in support of the bill.
---
Related Articles
Hong Kong Billionaire and Aquis Entertainment chairman Tony Fung has been on a multi-million dollar spending spree for quite some
Malta-based game developer Wazdan is breaking into new territory. The experienced maker of slot, table and poker games recently announced
One of Japan's biggest hotel chains, Hotel Okura is planning to open a hotel in Resorts World Manila in 2018.