Ohio Senator Wants Freebies Removed From Poorly Peforming Casinos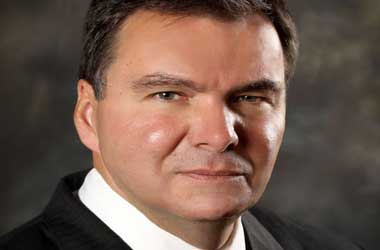 Casinos have to go through a detailed and rigorous process in order to obtain a state license and one of the criteria's used by state officials in shortlisting casinos is to get a commitment from the casino in terms of how much revenue it will generate for the state over a period of time.
The state of Ohio has so far issued 7 horse track racino licenses and 4 casino licenses and together these enterprises were supposed to generate in excess of $500 million per year for Ohio. The revenue derived from these gambling establishments was supposed to be used to develop the local government and educational establishments in Ohio.
However, both the racinos and casinos have failed to live up to these estimates and have consistently fallen short of their promises.
State Sen. Bill Coley from Ohio wanted these casinos and racinos to be accountable for their performance and suggested that all nontaxable freebies which these establishments used must be revoked if they are unable to keep their commitments. Gambling establishments offer numerous nontaxable freebies in an effort to draw more customers in to their establishments. Customers who accept such freebies are able to visit the casinos and use them to play slot machines or table games.
The Senator stated that these gambling establishments have distributed over $165 million of the state's money in order to give customers credit to play at the cash game tables or slot machines. Coley insisted that if these gambling establishments are unable to keep their financial commitment to the state, then these nontaxable freebies must be revoked. Coley stated that not only had these gambling establishments failed to keep their promise of delivering $500 million to the state annually but had also failed to create 34,000 jobs which was initially promised.
In a statement, Coley said
The effect of this bill would be to increase revenues to schools and local governments, and Lord knows during the budget process I've heard loud and clear that schools and local governments need more revenue. I think it's high time the people that made the promises to the people of the state of Ohio … start delivering the revenues that they promised.
The casino industry in the United States has struggled for the past few months and casinos are trying a number of innovative ways to promote and advertise a good gaming environment in a bid to bring back higher amounts of player traffic.
---