Online Gaming In NJ Continues To Register Strong Growth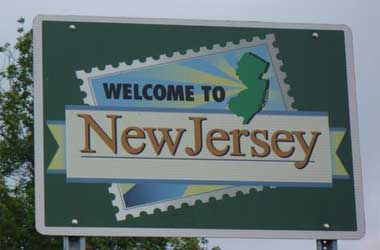 New Jersey's internet gaming industry is continuing to experience soaring growth with yet another month of strong performance, although the industry's overall revenues saw a dip.
Latest figures released by the state gaming regulator show that the online gaming brought in revenue of $20.8 million in April 2017 increasing from $17 million recording during the same period last year. So far in 2017, the total revenue earned is $80.1 million which is 29.5 percent higher than what was recorded last year during the same period. Revenue earned by land-based casinos was at $190.9 million, a decrease of 3.6 percent over April 2016.
Gaming win for the month across both live and online formats in Atlantic City's casinos was $211.7 million, dropping 1.6 percent when compared to April 2016. The decline was the first in three months. New Jersey Casino Control Commission Chairman Matthew Levinson said that the downswing was characteristic of the industry and nothing to worry about.
For the first quarter of the year, the total gaming win was $843.6 million, a growth of 3.8 percent over the same period last year and was driven largely by online gaming. Casinos will be paying $17.1 million in the form of taxes out of last month's revenue to the state. New Jersey levies gaming taxes of eight percent on casino gross revenue and 15 percent on online gaming gross revenue.
Within online gaming, online casino games performed much better than online poker. While revenue from online casino games was at $18.85 million, a growth of 31 percent when compared to the same period last year, online poker fell 24 percent to hit $2 million. Online poker has been declining from the start of this year. Overall revenue for this year so far is $8.7 million which is a drop of 5 percent over the same period last year when revenues reached $9.2 million.
PokerStars entered the market in March 2016 but has since struggled to gain traction as a result of poor liquidity. Player pool sharing between jurisdictions is essential to boost performance as per industry observers.
According to New Jersey Division of Gaming Enforcement (DGE), the top earner was the Golden Nugget casino bringing in $5.4 million in revenue and the Borgata was second with $4.2 million. Both these casinos saw a month-on- month decrease but overall growth on a yearly basis. Golden Nugget in particular has seen a dramatic growth over its last year's revenue, recording a 63 percent hike. At third place was the Tropicana with $3.94 million, registering an increase both on a monthly and yearly basis.
---
Related Articles
The iconic Taj Mahal casino applied for bankruptcy in 2014 and was expected to shut down operations in 2015 and
The Philippine's government has been highly successful in attracting foreign companies to invest into its casino industry and during the
The casino industry in the United States is a billion dollar industry and is second only to Macau. The American