Online Casinos Scams And How To Avoid Them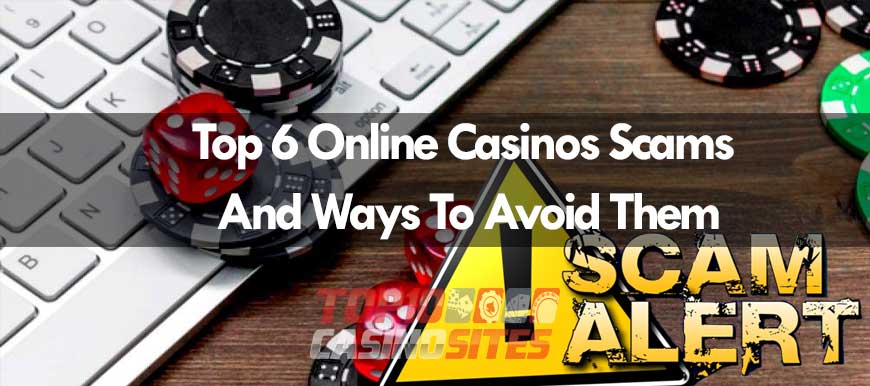 The online gambling industry has faced a lot of flak due to the fact that there are a number of shady online gambling websites that end up scamming players and giving the industry a bad reputation.
Top 6 Most Common Online Casino Scams
Here are six of the most common scams that players will encounter when they are gambling online and a look at how players can avoid these scams.
1. Payment Scams
This scam happens when people try to withdraw their winning from their accounts. The operator's plan is to never payout the money to the players and as a result they delay the payments and start asking for additional identity documents or choose payment methods that are not available to avoid paying. This is why players need to read online reviews of sites and read their terms and conditions regarding payments to ensure everything is legal. Finally, a proper license can go a long way in proving their legitimacy.
2. Odds Manipulation
All online casinos have a bit of an advantage when it comes to the odds hence the popular saying 'the house always wins'. But some casinos raise these odds even further, making it even harder to win. This is why players should only gamble at sites audited and regulated by a third-party, to ensure everything is fair and legal.
3. Fake Licenses
An online gambling license to operate goes a long in ensuring players that the casino is safe to play at. This is why some sites fake these licenses to attract players. A simple way to check if a license is legitimate is to click on it and see if it leads to the licensing body. Players can also contact the relevant licensing body to see if the license is real.
4. Identity theft
Some online casinos end up harvesting personal information from their players. They then use this info to break into their bank accounts and siphon money from them. They could also sell the data to third parties, who do the stealing. This is why it is recommend to use payment methods such as Neteller or PayPal which don't require players to reveal their bank details.
5. Fake Software
Some casino sites use fake casino software that have been modified with unfair randomization and RTP rates. It is best to play at online casinos that are tied up with top casino software providers such as NetEnt or Microgaming as these providers have their software audited regularly for fairness.
6. False Advertising
A lot of online casinos have sign-up bonuses. However, some of them have predatory sign-up bonuses that make it hard for players to claim them. People should always read the fine print on these bonuses before signing up. They should be suspicious of overly large bonuses since they are often too good to be true.
---
Related Articles
The game of Roulette is one of the most famous in the casino world. So let us break through those
Most online gambling enthusiasts aren't only in the fray to make truck loads of money. It's pretty sure that Bugsy
The global online casino industry has continued to expand at a rapid pace due to a number of reasons. Online