Few Pennsylvania Casinos Agree to Continue Host Fee Payments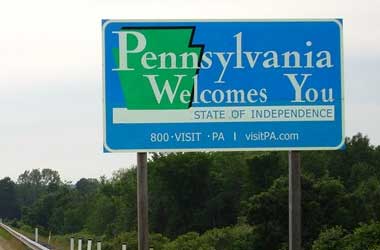 In wake of Pennsylvania's Supreme Court striking down payments made by casinos to host communities, several casino operators have voluntarily signed agreements to continue these host payments, although the state's largest casino, Sands Bethlehem is not one of them.
Parx Casino in Bensalem recently became the fifth casino since the ruling to agree to continue its payments to surrounding communities even if state legislators failed to restore the fee as promised. Other casinos that have similarly agreed are Harrah's in Chester, Hollywood in Dauphin County, Mohegan Sun in Luzerne County and Rivers in Pittsburgh. Some more are expected to follow.
In a statement, Craig Clark Rivers General Manager said
To reinforce Rivers Casino's strong commitment to our hometown, we have worked collaboratively with city officials to ensure that $10 million in annual local share payments from Rivers Casino to Pittsburgh will continue uninterrupted through 2017.
The lawsuit that triggered the crisis was filed by the Mount Airy Casino in Monroe County which challenged its $10 million fee stating that it violated the state's tax uniformity clause. The court agreed ruling in the casino's favour in September, but put the decision on hold for 120 days in order to give legislators sufficient time to correct the anomaly. The lawmakers could not complete the task as the ongoing session wrapped up mid- November. The legislative assembly reconvenes in January and the issue is expected to be taken up again. Sen. Pat Browne stated that there were no guarantees but the lawmakers would be working towards meeting the court-mandated deadline of April.
Nearly $140 million is received in host fees by communities statewide which have now been put into jeopardy by the ruling. A few casino operators decided to remove the uncertainty faced by the communities by agreeing to go ahead with the payments. Casinos typically make their payments quarterly and the next payment is expected in mid-January.
Hollywood Casino, in Grantville near Harrisburg was the first one. Eric Schippers, a senior vice president with parent company Penn National Gaming said that the communities were dependent on the casino income for critical needs and it was not right for them to worry if it was going to come in.
However Sands Bethlehem officials have said that they will act according to the decision of the legislators. Bethlehem Mayor Robert Donchez said that the city would wait until April for legislative action, after which it would meet again with Sands on the matter.
---
Related Articles
The gambling market in the United States (U.S) is expected to be worth $93 billion by the year 2020 according
Analysts have slashed their revenue predictions for casino operator Genting Malaysia after it announced that there would be a delay
Golden Entertainment entered into a definitive agreement in June 2017 to purchase American Casino & Entertainment Properties (ACEP) for an