New Tax Structure Announced For Casinos In Gauteng, ZA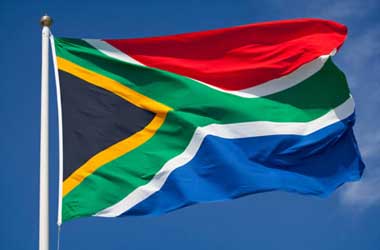 Casinos in South Africa's province of Gauteng are likely come under a new tax structure soon. Announced as a part of the province's latest budget, the tax structure is being modified to improve revenues from the gambling industry.
Barbara Creecy, the Gauteng MEC for Finance and e-Government delivered her R103 billion budget in the Gauteng Provincial Legislature last week. During her presentation she said that the government is looking at ways to improve its revenue collection from R5 billion to R5.6 billion and intends to utilize the additional revenue for improving job opportunities and infrastructure in the region.
Local casino operators currently pay a flat rate of 9 percent as tax to the provincial government. This tax rate has been the same for the casino industry during the last 10 years and is much lower than what other provinces like KwaZulu-Natal and Western Cape pay. The new proposal intends to replace the flat rate system with a differential rate system.
SABC Digital News: (5:44)
In a statement, Barbara Creecy said,
Our suggestion is that there should be a differentiation of rates between big and smaller casino operators. At the moment all of them were paying a flat rate of 9 percent. If we differentiate, it will mean that the big casinos were expected to pay a bigger amount while the fees for the small players will go down
Creecy said that the government will be focusing aggressively on revenue collection this year and the new tax regulations would help them achieve their goal. Close to 95 percent of the province's budget allocation which is around R97 billion comes from the country's national government. The remaining 5 percent which is around R5billion is generated by the local government via various taxes such as gambling and vehicle registrations.
The announcement as expected drew mixed reactions with a few of the larger casinos voicing their opposition to the proposal. This is because the new proposal states that larger casinos in Gauteng should be hit with a higher tax percentage while the smaller ones will pay a lower tax rates. The casinos that are likely to be hit by the increase in taxes are the Silver Star, Emerald, Emperors Palace, Morula, Monte Casino, Gold Reef and Carnival.
Creecy also provided an update on the new casino gambling regulations issued by the Department of Economic Development in January. She said that the department was incorporating feedback from key stakeholders into the draft and the same would be submitted to the standing committee on sub-ordinate legislation soon.
---
Related Articles
A number of online gambling establishments who specialised in online poker and online casino games are now looking at venturing
Galaxy Entertainment Group, a Macau based casino operator, has confirmed plans to open a casino resort in the Philippines. Galaxy
A recent report by PricewaterhouseCoopers (PwC) has highlighted a number of innovations being adopted by South Africa's leading casinos which