Queensland Locals Push For License To Be Issued To Tower Holdings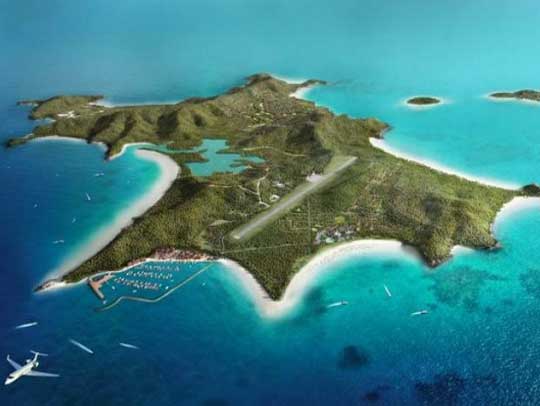 During the last 18 months, a number of premier gambling establishments have been fiercely competing to win licensing rights to set up a mega-casino resort in Queensland, Australia.
Tower Holdings, a company based out of Sydney put forth a proposal to construct a mega-casino resort on the Great Keppel Island at the cost of $2 billion.
The Queensland government has been slow in processing and reviewing casino licensing applications and as a result a number of locals have got together and decided to launch a campaign urging the Queensland government to approve Tower Holdings license proposal as they believe this $2 billion dollar project could provide the state of Queensland with a much needed financial boost.
Queensland residents have been through a couple of trying years as the mining industry in the state has suffered and farmers have also had a tough time. Locals want the casino to be approved quickly as the project would provide employment to hundreds of construction works and also help local vendors by providing them with new business.
A number of locals who belong to the 'Our Keppel Our Future' have flown into Brisbane to show their support for the Tower Holdings casino and want the state government to provide the company with a casino license so that they can kick-start the project without further delay.
In a statement, Vanessa Rauluni, a member of Our Keppel Our Future said
It's very easy for our current government to create what we call a boutique casino license. They are shovel-ready to go. This will mean jobs in our region within 12 months, and lots of jobs too. It would have a massive impact on our unemployment. I'm not pro-casinos, I'm really not and by-and-large neither is the community, but we're willing to live with this compromise of a 35-table boutique gaming license, a room for in-house guests only on an island.
The Our Keppel Our Future group has been actively campaigning for the Tower Holdings casino for the last few months and has also been featured on the Morning Bulletin, which is the local newspaper.
Anthony Lynham, the State Development Minister stated that there were a number of procedures to be following before issuing Tower Holdings a license. Lynham stated that there were also two regional licenses provided under the Newman government and unless one of them was cancelled, would the government be able to issue Tower Holdings with a license.
---