New Jersey Online Casinos Have Done Well Since Becoming Legal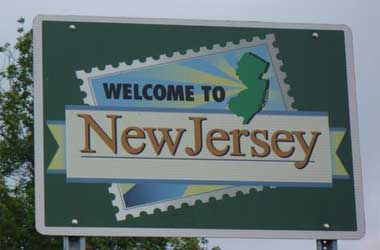 Five years have passed since New Jersey Governor Chris Christie signed online gambling legislation into law. New Jersey became the third state in America to approve online gambling and the move was made in order to create an additional stream of revenue for the Garden State and boost the gambling industry.
iGaming Gets Off To Poor Start In New Jersey
The New Jersey online gambling experience started with the synchronized launch of seven online casinos and six poker sites on November 21, 2013.
Gaming analysts have high hopes for New Jersey's online gambling industry but their estimates fell well short of how the market performed during the first 12 months when only $10.7 million in revenues were generated.
The sluggishness of the market and the state of the economy was very discouraging and caused gaming analysts to revise their estimates for the online gambling industry. There were a number of hurdles that iGaming operators and the New Jersey Division of Gaming Enforcement had overcome in order to change the course of their online gaming industry. The first problem that New Jersey experienced was there was a bit of trouble in implementing their geo-location service. This service ensures that players are located within the state when they gamble. The second hurdle they had to sort out was the rigorous know-your-customer and anti-money laundering procedures that had to be implemented.
This included submitting a proof of identity, physical address, and ownership of financial instruments at a minimum. Players were put off by the stringent regulations and long procedure but iGaming operators did they best to make the process as simple and easy as possible. There was also a lot of apprehension from land based casino operators who felt that the iGaming industry would eat into their profits and hence iGaming operators had a bad rap even before they started.
iGaming Now Boosting Overall Gaming Revenue
However, slowly but surely New Jersey's online casino industry started to turn around. By 2016, online revenues had stabilized and were starting to rise. In 2017, online casinos were responsible for generating 10 percent of the state's casino revenue. The industry also created around 3,375 new jobs and contributed $124 million in tax revenue. Land based casino operators realized that iGaming was helping to boost overall business and was not a threat to them anymore.
New Jersey's online poker market is expected to receive a boost due to the intra-state agreement that Nevada, Delaware and New Jersey signed in late 2017. The three markets will combine their player pools and look to boost online poker revenues.
The online casino industry is finally going the right way in New Jersey and gaming analysts expect things to get better in the coming years, especially if New Jersey succeeds in getting the PASPA sports betting law overturned.
---
Related Articles
Casinos have to go through a detailed and rigorous process in order to obtain a state license and one of
The head of the Chile's Gaming Control Board (SCJ) Renato Hamel has resigned according to local media reports. The reports
The casino industry in Atlantic City is fighting for survival as market saturation and competition from neighboring states have posed