Nevada Considers Adoption of Prepaid Accounts For Gambling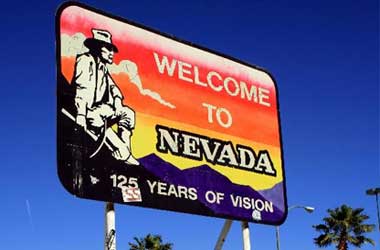 The Nevada Gaming Control Board is taking steps towards permitting casino to use wagering account for gambling, indicating a change in its position regarding player access to e-commerce channels in gambling. The board is currently reviewing existing rules and regulations and recently conducted a workshop to discuss amendments to be made to implement the changed policies.
The Board is considering these measures after Nevada Senate Bill 9 which was passed in 2015 directed the state's regulators to implement such policies. In accordance with this, the board is looking to approve systems by which casino patrons will be able to use funds associated with loyalty cards.
The use of wagering accounts is already in place for online poker, sports betting and mobile wagering within the state. The plan now is to extend this to use of funds linked to loyalty cards to make it more convenient for players at brick & mortar casinos.
Senate Bill 9 is mostly focused on encouraging the adoption of skill-based casino games but has also asked the regulatory board to take up regulations related to e-commerce in casinos. The two primary regulations under review are Regulation 5 which deals with operation of gaming facilities and Regulation 5A which addresses interactive gaming.
The new policies do not allow for usage of debit or credit card for gambling but focuses on the usage of loyalty cards for gambling payments making it easy for customers to collect points that can be redeemed for other services in the casinos.
In a statement, AG Burnet Chairman Nevada Gaming Control Board said,
It would give patrons what they expect with the ability to fund gaming from sources they are increasingly more comfortable with.
Burnet added that the regulators needed more time to review the amendments thoroughly. Another workshop to discuss the changes is expected to be held within the next two months. The modified polices will be then sent to the state's gambling commission for review and approval.
Virginia Valentine, president of the Nevada Resort Association said the new rules are in keeping with customer expectations that all transactions be handled via a single channel such as loyalty accounts. The Control Board has received support from a host of organizations including US Fantasy Sports and the National Council on Problem Gambling. Carol O'Hare Executive Director Nevada Council on Problem Gambling said that they were willing to support the new policies provided a few conditions to address problem gambling was addressed by the board.
---
Related Articles
The anti-corruption crackdown on Macau's gambling industry has driven away most of the VIP and high-stake gamblers from the Cotai
Poker legend Phil Ivey received a mixed verdict in a court case filed against him by the Borgata Hotel Casino
Macau's regulator, the Gaming Inspection and Coordination Bureau just released a set of technical standards that will cover all dealer-operated