MGM's Borgata Casino Purchase Signals Atlantic City Turnaround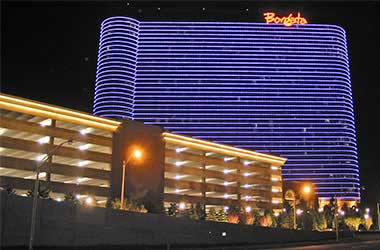 Spectrum Gaming Group managing director Michael J. Pollock says that the proposed deal involving the sale of Boyd Gaming's 50 percent stake in the Borgata Hotel Casino & Spa to its partner MGM for $900 million is an indication that despite Atlantic City's recent economic struggles, casino operators are still interested in the city according.
Pollock who heads the casino-research firm called the deal a vote of confidence for Atlantic City's casino industry. He said MGM's investment would encourage other developers to look at the city's potential. MGM Resorts International decided to buy out its partner Boyd Gaming's fifty percent stake in the Borgata casino in June but the deal is yet to be finalized.
John McManus, executive vice president and general counsel for MGM Resorts said that the purchase was a vital part of the company's overall business plan. Once the purchase is completed, the Borgata casino will become the company's 11th asset.
In a statement, John McManus said,
MGM wants to be part of the solution, and we recognize that Atlantic City has had its challenges with threats from other markets and the economy. We think that Atlantic City is headed in the right direction. I think there are a lot of efforts underway to diversify the offerings of the city. We are very supportive of that.
The company has also been evaluating land around Borgata for expansion. McManus citing MGM's projects in Las Vegas said that the idea is not to just build a casino in Atlantic City but to develop an entertainment venue, similar to what the company is doing in Las Vegas.
The state Casino Control Commission recently cleared several issues around the leasing related to the purchase. Matthew B. Levinson, chairman and CEO of the Casino Control Commission said that MGM was committed to maintaining the brand of excellence associated with Borgata and that he expected MGM's leadership to deliver on its commitment to contribute towards capital improvements to the property and the city's gaming market.
This purchase further adds to MGM's growing portfolio in Northeast region, which will see two largescale projects opening in the next few years. The MGM National Harbor situated in Maryland will open later this year while the MGM Springfield located in Massachusetts will open in 2018.
McManus said that the company expected a number of properties to become operational during the next two years and Borgata customers would be able to benefit from a great value proposition from all of the MGM properties.
---
Related Articles
During the last 18 months, a number of premier gambling establishments have been fiercely competing to win licensing rights to
The online gaming firm, Casino Saga has signed a partnership deal with Quickspin. Included in the deal, Quickspin will supply
MGM Resorts is pushing through with their $675-million casino proposal in Bridgeport, Connecticut. MGM Resorts International CEO James Murren visited