Las Vegas Sands Settles With NGCB For Gaming Laws Violation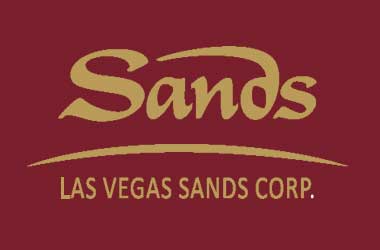 Las Vegas Sands Corp recently agreed to pay $2 million to the Nevada Gaming Control Board (NGCB) to settle charges levied against it for violating accounting and anti-money laundering norms.
The company has had to pay out more than one fine during the past few years for violating gaming laws.
The NGCB stated last week that it had filed a case against Las Vegas Sands for violating the state's gaming laws citing questionable dealings in which the company paid millions of dollars to a consultant in China for business transactions without any appropriate documentation.
The Securities and Exchange Commission (SEC) had filed charges against the company for the same acts which it said violated the Foreign Corrupt Practices Act (FCPA). The FCPA prohibits companies from giving bribes in other countries. Las Vegas Sands settled with the SEC for the violations earlier this year, paying $9 million in fines. In addition to these charges, NGCB's case also references allegations filed against Las Vegas Sands for being involved in hosting a casino high-roller who was dealing drugs. The company paid a fine of $47.4 million to the Department of Justice to settle this violation.
Las Vegas Sands entered into its settlement with NGCB last week without accepting or denying the charges. The terms of the settlement will be reviewed and confirmed by the Nevada Gaming Commission in its next meeting.
Yet another legal case in which Las Vegas Sands is embroiled in has taken a turn for the worse for the company. The Nevada Supreme Court dismissed the company's charge that the Clark County District Court Judge Elizabeth Gonzalez who presides over a lawsuit against Las Vegas Sands was biased against the company.
Judge Gonzalez who presided over the case has frequently clashed with the company's lawyers and Sands Chairman Sheldon Adelson during the course of a wrongful termination case filed by an erstwhile Sands' employee Steve Jacobs. She has fined the company a couple of times for not submitting necessary documents to Jacobs' lawyers. Gonzalez has also publicly rebuked Adelson for arguing with her in court.
Las Vegas Sands had alleged that the judge had shown bias when she participated in an interview by a news magazine regarding the secretive purchase of the Las Vegas Review-Journal by the Adelson family. There were accusations that the reporters of the newspaper had been assigned to watch Judge Gonzalez's court. The judge denied these allegations stating that she provided no comment on the case nor had any bias against the Sands Corp or its officials.
---
Related Articles
The issues with the three Detroit US casinos and the labor unions has caused serious concern for the Detroit government
The Lucky Dragon Asian themed casino launched operations a little over a year ago and expected great things as it
The Massachusetts gambling industry started with a very positive outlook as gambling establishments were eager to set up operations and