LVS Looks For Opportunities To Set Up Casino In South Korea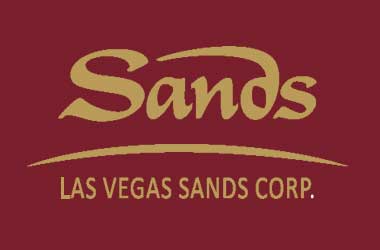 Las Vegas Sands Corp has renewed its efforts to set up a casino in South Korea. Local media reports have said that key executives from the Sands Corp have been visiting numerous locations in the port city of Busan to identify a suitable site. The Sands team also met officials from Busan Metropolitan City government to discuss possible investments in the city.
Sands has previous announced its intention to make substantial investments into South Korea but decided to back off from them. Earlier in February 2016, Sands announced a KRW 5 trillion (US$4.2 billion) project in the redevelopment area located in Busan New Port but went on to cancel it later.
George Tanasijevich, managing director of Global Development for Las Vegas Sands Corp. had stated in March that the company was willing to go the extra mile to ensure that it gains support for its casino plans in the country. In a statement, Tanasijevich who is also the CEO of Marina Bay Sands (MBS), Singapore said,
Korea is a top destination for us. We believe so strongly. We proposed some ideas for consideration so that people would understand what level of interest we have and how committed we are to investing in Korea.
Tanasijevich said that Sands was open to spending twice the amount that it took for the construction of MBS which was estimated to be in the region of $5.6 billion. Korea has 17 casinos operational across the country but locals are allowed in only one casino which is the Kangwon Land.
Korea's Ministry of Culture, Sports and Tourism (MCST) had allotted the country's latest casino license to U.S.-based tribal casino operator Mohegan Sun for operating a casino on the Incheon International Airport redevelopment area. This project is one out of the three major casino resorts that are expected to be developed in this location. The second casino resort is called Paradise City and is scheduled to open in April 2017 while third casino is being developed in partnership with Caesars Entertainment and real estate developer Lippo Ltd.
The casino is yet to enter into its construction phase. Sands' plans have not been favoured by the South Korean government so far as billionaire and Chairman Sheldon Adelson has pushed for the ban on locals to be lifted for Sands to invest in setting up a mega casino resort. Tanasijevich defended his company's strategy saying that their plans did not propose a completely open casino but a restricted model where locals would need to pay fees and adhere to restrictions to be allowed entry.
This is similar to the operating model in MBS where Singaporean citizens are required to pay SGD100 (US$73.50) for 24-hour casino access or SGD2,000 annually.
---
Related Articles
Louisiana lawmakers held long discussions this week to address gambling bills that covered the video poker industry in the state.
Poker legend Phil Ivey received a mixed verdict in a court case filed against him by the Borgata Hotel Casino
MGM Resorts International is said to be making a bid to buy one of Pennsylvania's most successful casinos, Sands Bethlehem