Karnataka Tourism Department Pushes For Offshore Casinos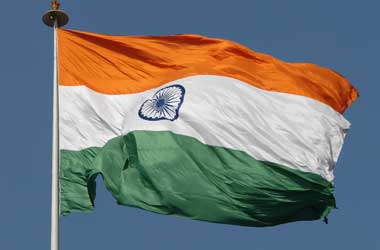 The tourism department in the state of Karnataka, India is backing a proposal to set up offshore casinos in coastal regions of the state as it believes the move will help boost tourism in the state. According to the tourism department, offshore casinos and cruises along the coast in the Dakshina Kannada and Uttara Kannada districts would attract visitors to these areas, which will in turn improve revenue and generate jobs in the region.
The tourism department has suggested that the state first allow casinos to be run in yachts or boats off the coast and wants entry to be provided to foreign visitors alone.
If the idea turns out to be a successful one, the state could expand the program to the beach cities of Malpe, Belekeri, Tadri and other nearby beaches with and consider allowing locals to also visit these offshore casinos.
Invest Karnataka
RV Deshpande the former tourism minister and current industries minister is also supporting the proposal saying that a proposal for casinos in Karwar would be placed before the state's cabinet. However the current tourism minister Priyank M Kharge is not enthusiastic about the plan.
Kharge has said that the department has been approached by companies proposing to set up offshore casinos similar to those operating in Goa in the coastal areas, but the department is going slow on the initiative. According to him, since the state has already banned lottery and gambling such a proposal could result in strong opposition.
Kharge noted that a casino and cruise policy had been discussed during the 2016 Invest Karnataka 2016 conference and pointed out that a policy needed to be in place before the issuance of casino licenses was discussed. Kharge added that the proposal to legalize casinos would be reviewed over the next few days.
According to sources, some of the top ministers in the state are in favour of introducing these offshore casinos and suggest that the proposal could gain approval. In a statement, a senior official from the state's tourism department said,
It's time casinos were legalized in coastal areas to promote tourism. A lot of people from Karnataka go to Goa to visit casinos. Many illegal clubs are functioning from apartments and rented office spaces. The state is losing out on a lot of revenue by not legalizing casino.
Currently only three states – Goa, Sikkim and Daman and Diu have legalized casino gambling in India. Goa has currently four offshore in addition to 10 onshore casinos and the amount of tax paid by them to the state government is around Rs.100 crores annually.
---
Related Articles
Genting Hong Kong announced that it had signed an agreement this week with its German partner Lloyd Werft Group for
Florida real estate developer Glenn Straub has had an uphill battle ever since he successfully completed the purchase of the
The Philippines Rizal Commercial Banking Corp. (RCBC) which has been named in the mega money laundering scandal involving multi-millions that