Fallsview Casino Resort Draws Flak After Illegal Ticket Scalping Incident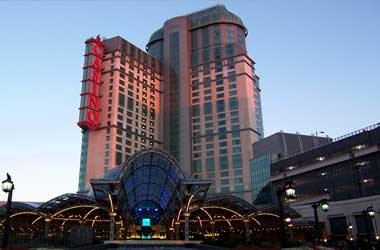 The Fallsview Poker Classic World Poker Tour 2015 is currently taking place at the Fallsview Casino Resort in Ontario, Canada.
The tour which started on the 7th of Feb had good reviews and tournament officials were happy with the initial response.
However things began to go south as the $5,000 World Poker Tour Main Event kicked off as rumours of "black market" or illegal ticket scalping started surfacing and tarnished the image of the Fallsview Casino Resort.
The series is scheduled to end on the 16th of Feb.
The main event had a 500 entry camp and quickly sold once the day 1 cap was achieved. It was then that trouble started as there were many players who still wanted to get a crack at the main event. They decided to resort to scalping and bought tickets that were transferrable from the Event #1 satellite winners. Once the main event was sold out, these transferrable tickets were sold at a markup price as players were willing to pay as much as $1,800 for a chance to play the main event.
The area where the Fallsview Poker Classic World Poker Tour is taking place is situated close to the food court and this allows scalpers to position themselves near the escalators and make offers to buy or sell tickets. Fallsview officials are unable to restrict or diligently monitor the crowd near the food court and this enabled a number of scalpers to boldly approach and offer tickets to the public.
This approach sparked outrage amongst professional poker players who felt that they were given a raw deal. Scott Davies, the 2014 World Series of Poker Asia-Pacific Main Event champion flew down to Niagara specifically for the main event and got really upset when he realized what was happening.
Davies posted an updated on the popular Two Plus Two poker forum to express his views. He said
Pretty awful that the casino creates perfect conditions for the scalpers. They cap the number of entries, let people buy multiple fully-transferable tickets, and then don't take any alternates the day of the event. So it essentially cuts off the supply at the same moment demand peaks creating a black market. It literally brings out all of the bottom-of-the-barrel scum of the Earth to the poker area
The law prohibits ticket scalping in Ontario, Canada but this not appear to deter the scalpers at the Fallsview Casino Resort who ended up creating quite a controversy.
---