AGS Gets Nevada Approval To Raise Funds Through IPO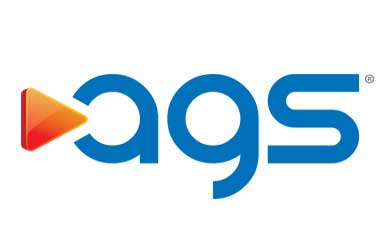 Las Vegas-based gaming equipment manufacturer AP Gaming Holdco which conducts business as American Gaming Systems (AGS) recently announced that it was recommended to proceed with its plans to raise funds through an initial public offering (IPO).
The Nevada State Gaming Control Board voted 2-0 this week in favor of AGS to offer an IPO as a publicly traded company and have submitted a recommendation to the Nevada Gaming Commission to expedite the approval.
AGS is one of the leading manufacturers of Class II slot machines in the United States. The company has a reputation of being a major provider of Class II slot machines to tribal casinos in the country, but has also gone on to establish a growing reputation in the business of Class III machines for commercial and charity markets. In 2015, AGS acquired Cadillac Jack from Amaya Inc. for $167 million, boosting the company's market share. The company also got into the mobile social gaming industry after they acquired RocketPlay (Lucky Play Casino) in 2015.
AGS was also included in the National Association for Business Resources's list of the Best and Brightest Companies to Work for in the Nation in 2017. The company currently operates over 10,000 gaming stations around the world, with about 550 in their different countries of operation. With only 120 employees in Nevada, they currently own a fractional of the market share. They have a strong presence in Alabama and Texas tribal casinos and account for nearly 40 percent of the current market share.
According to the AGS, raising funds via an IPO will let them deleverage their finances and put their efforts into improving and increasing operations in California, Montana and Florida. The company has also confirmed that it has plans to expand into eight more states. At the moment, AGS is unable to give information on when and how much of their company is going to be put on IPO.
According to AGS chief marketing officer Julia Boguslawski, the US Securities and Exchange Commission (SEC) has advised the company to keep the details of the offering confidential until the approval goes through.
The company's push to get approved for an IPO started in April last year when they announced that they had submitted to the SEC a draft registration statement on Form S-1. Joint bookrunners on the deal include Citi, Credit Suisse, Jefferies, Deutsche Bank, SunTrust Robinson Humphrey, BofA Merrill Lynch, Stifel, Macquarie Capital, and Nomura Securities.
Apart from awaiting approval for their IPO, AGS is undergoing regulatory approval to change its order
---
Related Articles
Poker legend Phil Ivey received a mixed verdict in a court case filed against him by the Borgata Hotel Casino
Residents of East Windsor, Connecticut have voted against an ordinance that would have stopped a casino from being built in
One of Japan's biggest hotel chains, Hotel Okura is planning to open a hotel in Resorts World Manila in 2018.