Massachusetts Awards First Casino License To MGM Springfield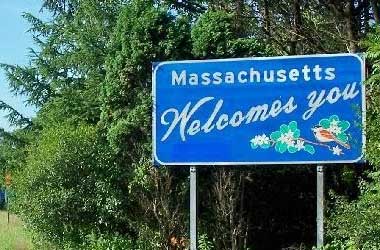 The state of Massachusetts decided to award its first ever Casino license to the Las Vegas based gambling corporation MGM. Based on Massachusetts law and the agreement surrounding the approval of the license MGM will have to pay nearly $85 million in state licensing fee.
However, MGM officials confirm that they will not be making the payment immediately as there are still a few terms and conditions that need to be sorted out. This is mostly because the $85 million is part of a non refundable fee that needs to be remitted within 30 days of receiving their license.
Based on the numbers published for 2013, MGM has done extremely well in the gambling industry bringing in close to $2.6 billion in domestic gambling revenues. MGM has proposed to construct a mega casino that includes a cinema, public plaza and a bowling alley. The entire project is proposed to be in the range of $800 million and will be constructed in Springfield.
The Massachusetts Gaming Commission did a lengthy review of MGM's proposed project and after concluding that everything was in order, decided to go ahead and issue the first casino license. Stephen Crosby, the Chairman of the gaming commission said that the commission understood the concerns MGM had with regards to immediately remitting the $85 million. Crosby said that the commission was not only pleased with MGM's proposal but also happy that they were going to collaborate with MGM to construct a mega casino. Crosby said that just like any business deal, there were a few terms and conditions that need to be sorted out and expected everything to be worked out shortly.
The casino project that MGM has proposed is expected to create around 2,600 construction jobs and then when the casino is up and running, create another 2,350 full time jobs in the casino. The casino will be constructed in a manner that will preserve Main Street's storefront and traditional appearance and will give the state a much needed economic boost.
The gaming commission expects the casino to bring in tourists and gamblers from New York and Connecticut who would otherwise be visiting the likes of the Mohegan Sun and Foxwoods. MGM Springfield President Michael Mathis was happy on being awarded the license and said that his company was looking forward to starting construction at the earliest and making sure that this project was successfully completed on time.
---