Debate on NJ Casino Referendum Highlights Pros And Cons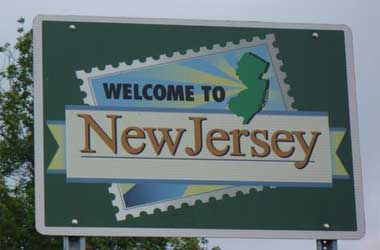 A recent forum on the proposed referendum in New Jersey discussing the establishment of two new casinos outside of Atlantic City highlighted a number of arguments both for and against the proposed plan. The referendum is also scheduled to be held state-wide later this year
Representatives from all stakeholders including lawmakers, casino owners and members from the local community attended the discussion which was held at St. Peter's University. The referendum is the first step towards amending the state constitution to allow the construction of casinos in locations other than Atlantic City in the garden state.
Addressing the forum, Atlantic City Mayor Don Guardian said that along with obvious benefits, the two casino projects are also likely to bring in problems like prostitution and increased crime. He added that traffic management could also become an issue at Jersey City and the Meadowlands which have so far been named as possible site locations for the two new casinos.
SNJ Today
Chief executive of the Meadowlands Regional Chamber, Jim Kirkos countered the possibility of traffic issues saying that a number of road improvement projects have been undertaken near the Meadowlands Sports Complex. These improvements were carried out earlier in anticipation of the American Dream Meadowlands shopping and entertainment project which has come to a halt.
According to Kirkos, the new projects would help bring in millions of dollars that are currently going to casinos in eastern Pennsylvania or the Yonkers Raceway in New York.
Using the example of his parents, he said that most people do not wish to travel to Atlantic City any longer to play at the casinos. Mark Giannantonio, chief executive of Resorts casino in Atlantic City however strongly criticized the plan and termed it appalling. He wants a detailed economic impact study to be carried out and for decisions to be made only after the results are published.
If the new proposal gets approved, upto $200 million in yearly taxes from each new casino will be diverted to non-gambling restoration projects in Atlantic City to recompense any losses Atlantic City might incur due to the new casinos in North Jersey. Assemblyman Ralph Caputo said that this plan to help Atlantic City was better than status quo, referring to its dire economic situation.
Guardian had earlier reported that the situation in the city is in fact so dismal that City Hall is shutting down all operations for a month starting April 8, and city's police officers and firefighters are working without immediate pay for most of April.
---
Related Articles
A company belonging to The Trump Organization is said to have applied for four new trademarks in Macau according to
The Trump Taj Mahal casino has been named as one among the four casinos that is in danger of closing
Macau's casino industry started its slow recovery from August 2016 after 27 months of decline in its gross gaming revenues