Catalonia Govt Extends Proposal Deadline For Casino Operators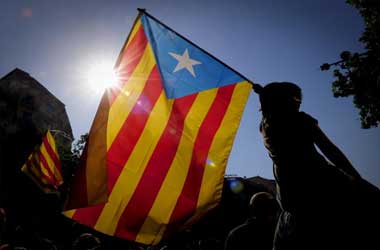 A three-month extension has been granted to casino operators seeking licenses in Spain's Catalonia region. The three casino operators are the Hard Rock International, Melco Crown Entertainment Limited and Grupo Peralada who are in the process of bidding for a gaming license to develop casino projects in the upcoming entertainment zone which is known as the 'Tourist and Recreation Complex' (earlier BCN World) in Barcelona.
The three casino operators far deposited a sum of €2.5 million as a bond towards buying land in the complex. While Melco and Hard Rock are each making a solo pitch to develop and operate a casino within the complex, Peralada has partnered with the Genting Group for developing a full-scale casino resort.
Spread over 750,000 sq. m. the tourist complex is likely to have two casinos occupying 30,000 sq. m. Initially, the complex had planned for six Las Vegas Strip-style casinos but this idea was later shelved due to public protests. Catalonia currently has four casinos and the two proposed in the Tourist and Recreation Complex will bring the total number of casinos in the region to six.
The development of the casinos was scheduled to start this summer but with the recent extension, casino operators now have a grace period and will be able to submit their proposals before the end of June. The deadline change was made official with an announcement published in Government of Catalonia's gazette – the Generalitat de Catalunya Diario Oficial.
The mayor of Salou, Pere Granados has reassured the public that the project was still ongoing. In a statement, Pere Granados said
As it is an extension requested by the operators themselves, it must be interpreted that the project is still alive and that the operators' interest is intact.
According to the announcement, the additional time provided would enable the companies to create proposals meeting necessary legal and financial requirements. The casino operators were notified in December 2016 that they had three months to submit their proposals but they have reportedly cited complicated technical provisions as one of the reasons for requesting the extension.
The Tourist and Recreation Complex is expected to generate close to 13,000 construction jobs based on a study conducted by the Faculty of Geography and Tourism at the Universitat Rovirai Virgili. Construction is expected to be finished phase-wise over a period of six years. The new facilities within the complex will generate revenue of around €3,900 to €5,400 million per year and will bring in between 3 to 5 million additional visitors to the area, who could spend between €850 and €1,145 million each year.
---
Related Articles
ACR Energy Partners were responsible for being the sole provider who supplied the Revel Casino in Atlantic City with power.
Macau's booming casino industry is taking a hit like never before, with China's anti-corruption campaign continuing to hurt casino operators
Plans for the new casino proposed by the White Earth Nation on Star Lake near Dent, Minnesota will be revealed