Adelaide Approves $300 Million SkyCity Casino Expansion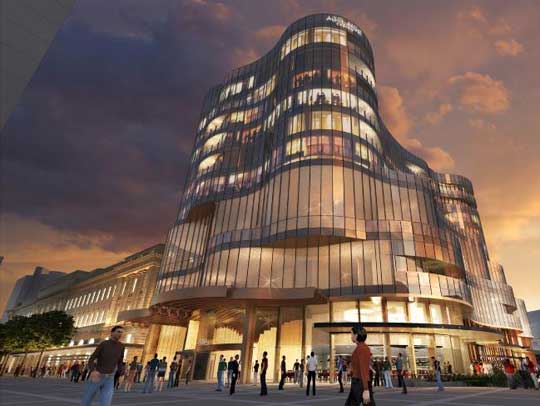 SkyCity Entertainment Group recently confirmed that it has received approval from the Development Assessment Commission (DAC) to proceed with its $300 million Adelaide Casino expansion and expects construction work to commence towards the middle of this year.
The company faced a number of challenges with its new expansion proposal mainly because the Adelaide Casino is located with the Adelaide Railway Station which is considered a heritage building and the expansion plans would require certain parts of the heritage building to be demolished.
The DAC reviewed the proposal in detail and found it okay in its majority with just a few issues that needed to be clarified and informed SkyCity that after these issues were clarified, full project approval would be given.
One of the stipulations that the DAC has rolled out is for SkyCity to provide the Department of Planning, Transport and Infrastructure a detailed photographic analysis taken by a heritage architect of what parts of the heritage building it plans to demolish. A second stipulation stated that the proposal did not provide sufficient details regarding its plans for the new 'podium and entry link' and has asked the casino to submit detailed plans regarding this phase of the project to receive approval.
Nigel Morrison, the chief executive of SkyCity was happy to receive approval for his Adelaide Casino approval and stated that his company would take full responsibility for making sure that the heritage building is not harmed in anyway and only execute construction work for which approval has been given.
The $300 million will be used to build a luxury hotel that has 80 rooms and also for redevelopment of the North Terrace part of the building. Morrison stated that the expansion would benefit South Australia immensely as it would create around 500 part time construction jobs during the initial phase of the project and more than 1,000 jobs once the facility is up and running.
In a statement, Stephen Mullighan, Housing and Urban Development Minister said
This development promises to be one of the jewels in Adelaide's crown, boasting signature restaurants, and new VIP gaming experiences. The approval of this world-class development marks another milestone in the revitalisation of our Riverbank Precinct, which already boasts the iconic Adelaide Oval, Riverbank Footbridge and Convention Centre West Building
There are a number of groups who are not very happy with this approval. One of them is the no pokies campaigner and independent senator Nick Xenop who has expressed his concerns over the Adelaide casino expansion stating that expansion would mean more South Australians will be encouraged to gamble at the casino and will result in gambling addictions that will have a negative impact on the South Australian community.
---