UK Casino Operator Rank Wants To Construct Bigger Casino In Belfast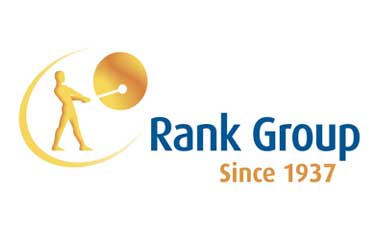 Casinos are not legal in Northern Ireland but the current government have been in discussions on amending that law and legalizing gambling. While no decision has been yet made, the government received a proposal from the Rank Group back in September 2014 for the construction of a casino in Belfast.
The Rank Group is based in the UK and is one of the leading establishments in the UK casino industry as it operates 55 casinos. The Rank Group plans to expand its presence by launching into Ireland and is hopeful that the Northern Ireland Assembly will consider its proposal and legalize gambling.
The proposal submitted by the Rank Group in September outlined an £18m investment in Ireland but Rank decided to make changes to that proposal and resubmit once again in December. The new proposal plans to build a bigger casino, create more jobs and pump in even more funds into Northern Ireland. Rank is looking to establish its commitment to Northern Ireland development and has also committed to fund Dunlewey Addiction Services, an organization that assists individuals who have gambling addictions.
Rank met with the Belfast City Council and stated that it has not yet finalized on a location but would like to construct its casino either in the Titanic quarter or the city center. Rank believes that if approved, then it would be able to contribute £80,000 per year to the Dunlewey charity and also create around 400 jobs in Belfast.
Northern Ireland would benefit financially from the revenue and jobs created by the new Rank casino and a change in gambling legislation would also mean the opening of other new casinos providing Northern Ireland with a steady stream of revenue. One of the concerns that Northern Ireland has over the approval of a new gambling law was the impact casinos would have on society.
A representative from Dunlewey Addiction Services released a statement which read
We see no issue with casinos providing they have robust protections systems in place that will protect those individuals who are at risk of problematic gambling.
The Belfast City Council will review the new proposal sent in by the Rank Group and discuss the pros and cons of changing the gambling law. As of now, the council's development committee have not been able to make a final decision and will most likely delay its decision till the start of the New Year.
---