Home
>
Top 10 Arcade Games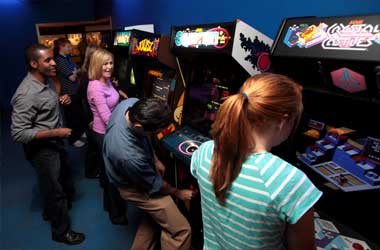 You are going to be blown away with the sheer number of Arcade game that are available to play at any online casino that uses the Playtech gaming platform, and whilst playing such games are not usually high up on your lists of games you are thinking of playing, when you need a change of direction when logged into any casino site then these games will certainly enable you to do just that!
The best way we can describe the range of Arcade games found in the gaming suite of Playtech powered sites are those game which you may have played in a seaside amusement arcade or even in the play ground when you were at school, the range of games listed below are available in free play and real money options so you do not need to spend anything playing them or trying them out is you opt for the fee play option!
However what each of these games do offer is a very unique type of playing structure along with plenty of different ways to win, and as such they can be very entertaining and high paying games to get stuck into whenever you fancy taking a break from the standard casino games that all Playtech powered sites have on offer.
Have a look through the top 10 arcade games listing of we guarantee that you will probably have played at least one of them sometime in the past, and may also enjoy playing then again online or free or even for real money!
1. Cash Blox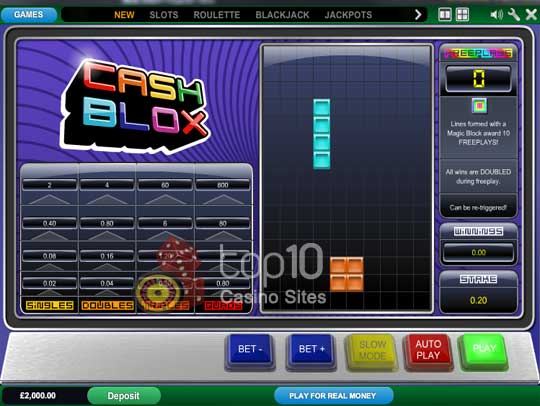 This is probably one of the most strategic of Arcade games, and the way it works its very unique.
The aim of the game is for you to position a set of blocks that drop down from the top of the screen to the bottom in such a way that they form winning combinations.
The more of the winning combinations you form via these different shaped and different coloured blocks then the more you stand to win!
2. Keno Game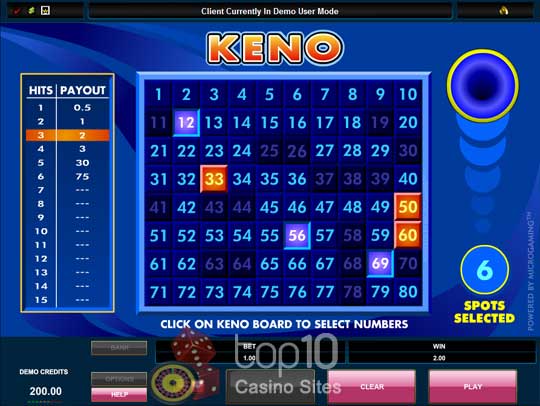 There is of course Keno game available at Playtech powered sites and you are going to find it listed in the Arcade games section of the menu.
The aim of playing this popular parlour type game is simple, all you have to do is to pick your own set of numbers and then hope as many of them as possible match those drawn out of the keno machine, the more you match the more you will win!
3. Pop Bingo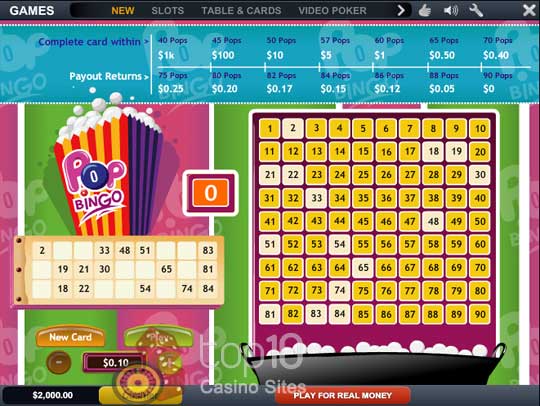 This is a great game to play and as it is just a one player bingo game and that player is you then by playing it you will have more winning cards than by playing bingo anywhere else!
The aim of the Pop Bingo game is simple, you need to fill in a winning pattern on one of your bingo cards in the lowest number of balls called out, and as such the sooner you call bingo the more you shall win.

4. Knockout

The is a very unique Boxing type of match, your boxer will take on an opponent and you need to pick and place a bet where you think the boxer is going to make contact with your fellow opponent and knock that player out.
A range of different boxing moves can be chosen from and each one has its own set of odds on offer.
5. Derby Day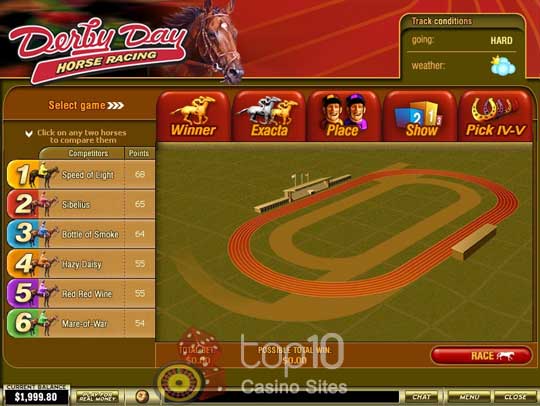 There are not many casino games that will see you having a day out at the races, in a cyber fashion, but one that does is this Derby Day game.
You get a selection of runners and odds offered before the next race begins and you have to pick the horse which you think will win and then place your wager at the odds offered accordingly, should your selection cross the winning line first then you have won!

6. Mini Roulette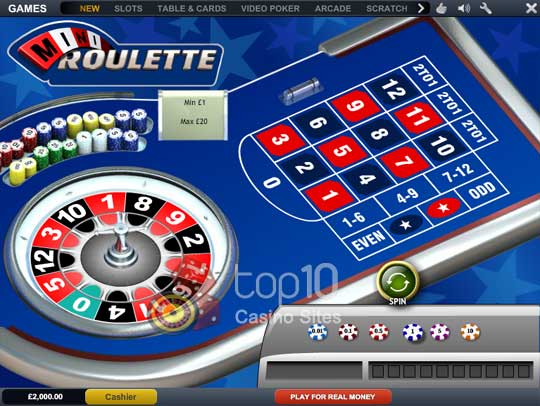 If playing Roulette on a standard Roulette wheel is causing you too many headaches, and by this we mean that you never seem to pick the winning number.
Checkout the Playtech designed Mini Roulette game for the game only has one zero and just twelve numbers on it wheels and as such you should have more chances of actually picking the winning number!
7. Bonus Bowling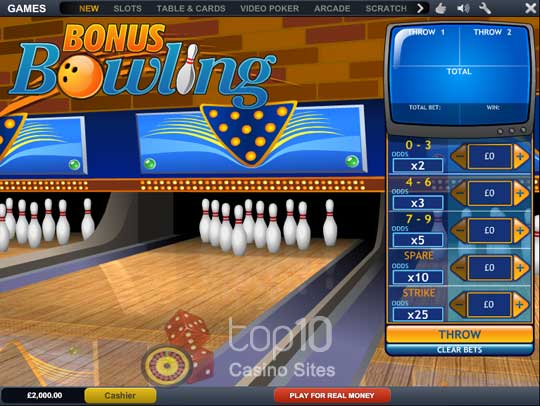 One of the most unique yet highly playable Arcade games that is on offer at all Playtech powered casino sites is their excellent and must play game called Bonus Bowling.
The name of this game indicates it is a bowling game on which you will be hoping to knock down a certain amount of skittles and if you do and have wagered on that amount then a range of different payouts will be coming our way!
8. Spin a Win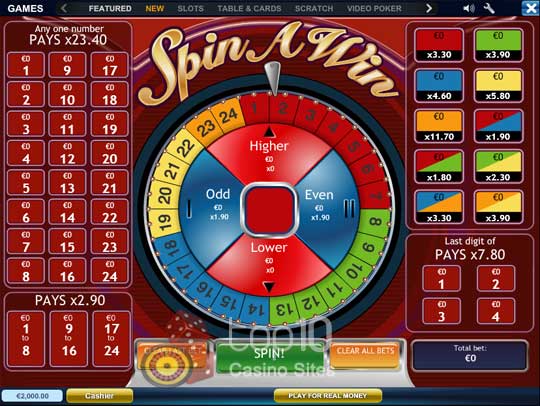 If you like playing Roulette then you should enjoy playing the Spin a Win game, before you set the special wheel in motion you can place a large range of wagers in the hope that when the wheel spins and stops the segment that is highlighted includes the numbers and or colours that you have bet on.
9. Heads or Tails
This game offers you a 50/50 chance of winning, simply guess whether the coin will end up facing heads or tails and if it does after being tossed then you will win!
10. Genie's Hi Lo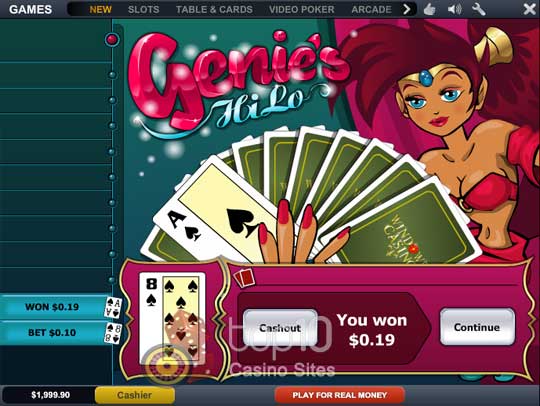 This game is not going to tax your brain, for all you need to play it is to place a stake then try and guess whether the next number in the sequence is going to be a higher or a lower one that the previous number.
Depending on which number is shown a range of winning odds is offered based on the chances of your guessing higher or lower correctly!