The Six Biggest Casinos in Macau Report A 40% Decline in Profits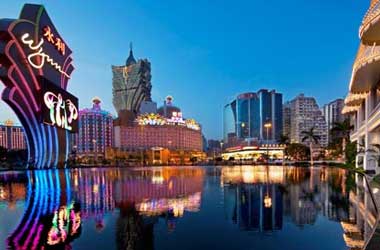 Macau, once the biggest gambling hub in the world and home to some of the most popular casino brands in the world has experienced a significant decline in its gambling revenue. The anti-corruption crackdown launched by Beijing at the start of 2014 scared away VIP gamblers from Mainland China who were responsible for bringing in more than 50% of all gambling revenue in Macau. The anti-corruption crackdown costs Macau's casinos over $100 billion in 2014 but most casino establishments shrugged off their loses and expected things to get better in 2015.
Recent reports from gambling analysts in Macau state that Macau's casinos have experienced another disappointing first half in 2015 and the six biggest casinos in Macau have reportedly lost as much as 40% in profits. The combined revenue from the 6 biggest casinos in Macau during the first half of 2015 amounted to a little over $3 billion before interest, taxes, depreciation and amortization. During the first half of 2014, the same six casinos brought in close to $5 billion before interest and the steep decline is a serious cause for concern for Macau's gambling industry. The six casinos that have been significantly affected include Wynn Macau, Galaxy Entertainment, MGM China, Melco Crown, SJM Holdings and Sands China.
Gambling establishments in Macau had invested heavily into the former Portuguese colony as Macau was bringing in more than 5 times the revenue of Las Vegas. There are a number of mega-casinos scheduled to open during the next 3 years on the popular Cotai strip and the total value of these new establishments are close to $20 billion. Gambling establishments are now concerned that after making serious investments into Macau's gambling industry to open new casinos, there will be a lack of VIP gamblers to patronize the casinos and could seriously hurt their profits.
Analysts from Daiwa Capital Markets released a report stating that Macau's casino industry will most likely continue to decline even in 2016. In a statement
From what we have seen on the ground in Macau, the market continues to underestimate the impact of liquidity constraints, the Chinese renminbi depreciation, cost inflation and negative operating leverage.
Macau's government under instructions from Beijing have instructed casino operators to diversify their business and make their offerings more family and tourist friendly so that they attract more customers and bring in revenue from other niches apart from gambling. Casino operators have agreed to comply with these requirements but are also aware that they cannot make the same amount of profit as they did from their flagship casino offerings.
---