The Cherokee Tribe To Open New North Carolina Casino This Month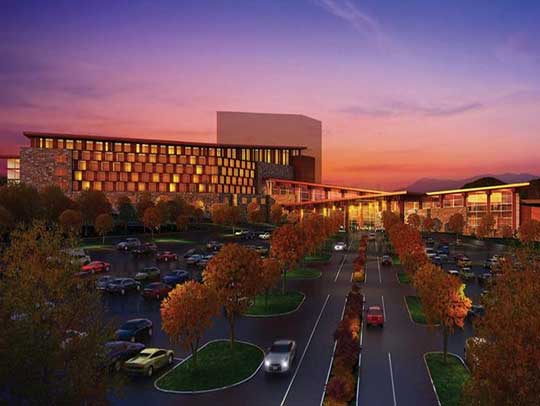 The Cherokee Tribe is responsible for running a very successful casino in North Carolina and the tribe is now in the process of opening its second casino on the 28th of September. The Cherokee tribe decided to take a calculated risk in investing $110 million to open a second casino the Harrah's Cherokee Valley River in North Carolina considering the fact that the casino industry in the United States hasn't been doing all that well for the last couple of years.
The tribe currently operates the only two casinos in North Carolina and there were concerns during that the new casino could hurt the revenue of the older casino as patrons decide to visit the new casino and have a chance of scene.
However, Cherokee Tribal elders are confident that the new casino will attract gamblers from neighbouring states like Georgia and Tennessee.
The new Cherokee casino will have blackjack tables and slots and will be just an hour away from Atlanta and is also close to Chattanooga and Knoxville. The tribe's gambling revenue in North Carolina has been a lot higher than the average casino in the United States and tribal elders are hoping that the new casino will further boost casino tribal revenue. Neighbouring states like South Carolina, Virginia, Tennessee and Georgia do not have any Las Vegas style casino resorts and hence the Cherokee tribe believes that its new casino will pose an attractive proposition to gamblers from these states.
The outgoing principal chief for the Eastern Band of Cherokee Indians, Michell Hicks stated that the tribe had done its market research which revealed that the new casino would attract visitors from out of state and would not have much of an impact on the existing casinos revenue. In a statement, Hicks said
That was the final determination on the feasibility: capturing parts of those three cities. I think even 20, 25 years down the road, people are going to look back and just see that foundation was pretty broad … to give great benefit to the tribe and to the people and to western North Carolina.
Hicks has served as the chief of the Cherokee tribe for the last 12 years and has been instrumental in establishing a strong base for the tribal casino project. Hicks decided not to run for a 4th term and his successor will have to ensure that the new casino gets off to a good start.
---