The Borgata Casino Will Pay Out A $1.7 Million Refund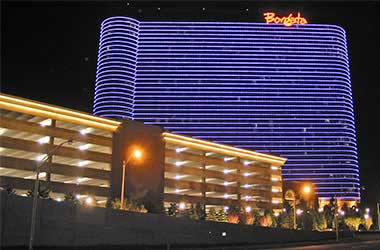 This week the Borgata Casino has been in the news first for filing a lawsuit against poker pro Phil Ivey, who is accused of cheating the casino of more than $9 million and now for being instructed to complete a refund of $1.7 million as a result of a lawsuit filed by poker players who felt cheated after the Borgata was forced to cancel a major poker tournament earlier this year.
The Borgata Casino had earlier organized a high profile poker tournament in Jan 2014 that had to be shutdown once it was discovered that one of the poker players used counterfeit chips.
Christian Lusardi used fake poker chips that amounted to over $2.5 million and was finally found out after he got nervous and tried to flush them down a toilet at Harrah's Resort and Casino in Atlantic City. Lusardi was arrested and will be prosecuted for the same.
As soon as the Borgata Casino found out the casino was compromised it immediately had to cancel the tournament and left all of the players extremely upset. The players then got together and filed a lawsuit against the Casino as they felt that the entire tournament should have been managed and run at a much higher level. The courts have now adjudicated that the Borgata has to pay out a total of $1.7 million.
Over 2,100 players had entered the tournament by paying a $60 entry fee and all of them will be refunded the same. The court has also clarified on the amounts that need to be paid back to the top 27 players who are supposed to split the prize money. The Borgata has realized the seriousness of this incident and have been swift to take counter measures.
The casino recently confirmed that it had ordered a brand new set of poker chips from the Game On Chip Company that comes with ultra violet light and an intricate design that will make it virtually impossible to duplicate. The chips cost the casino a lot of money but they were more than willing to make the investment as they wanted to ensure that there will never be another incident involving counterfeit chips.
The players from the tournament are happy as all of the players get reimbursed and the top players get to share the prize money. The Borgata Casino is looking to process the refund at the earliest and put this incident behind them.
---