Taxpayers Challenge Wynn Casino on MBTA Land Acquisition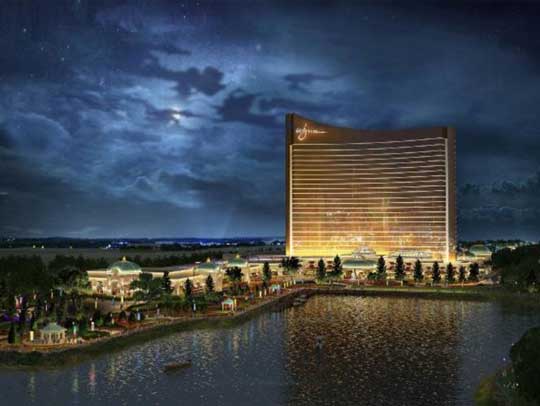 Wynn Resorts has plans to construct a mega $1.75 billion casino in Everett but are facing opposition from Boston Mayor Martin Walsh who has filed a lawsuit against the casino. Now a group of taxpayers have come together to file a new lawsuit against Wynn Resorts and have thrown their full support behind Mayor Walsh.
The lawsuit which was filed in Suffolk Superior Court challenges the authenticity of the 1.75 acre land deal between Wynn Resorts and the Massachusetts Bay Transportation Authority (MBTA). The acquisition of this land is extremely important to Wynn resorts as the company plans to use this land to construct the main entrance to its Everett casino.
The lawsuit alleges that the MBTA had broken state public bidding law while negotiating a $6 million sale price. The city of Boston has also filed a lawsuit against the state gaming commission also highlighting the fact that the MBTA land deal did not comply with the law and has asked the courts to pass a ruling that would force the state to revoke the greater Boston license that it had earlier issued to Wynn. The lawsuit states that the gaming commission had purposely violated Massachusetts casino law along with gaming regulations in order to ensure that Wynn received its casino license.
John Ribeiro who was the leader for the group Repeal the Casino Deal is one of the members of tax payers group. In a statement,
Mayor Walsh is acting on behalf of the city, while we are acting on behalf of the Commonwealth. The MBTA is supposed to be acting in the best interest of all taxpayers, but isn't doing so in this case.
Wynn Resorts has come aggressively and issued a letter on the 6th of July asking Mayor Walsh to apologize for fabricating facts and making false statements, failing which the company would file a case against him for defamation. A representative on behalf of the casino stated that the tax payers lawsuit had no factual substance to it as the land in question was auctioned after being advertised in local newspapers and the central register of the state.
Wynn states that they followed the auction process and won the final bid, making the sale a completely legitimate process.
The city of Boston has not cowered to Wynn's lawsuit threat and has stated that they stand behind their lawsuit and the claims made. Recently another Plainridge Park Casino became the first Massachusetts casino to successfully launch and brought in $6.1 Million In Its First Week
---