SJM Chairman Asks Macau Government To Encourage Tourism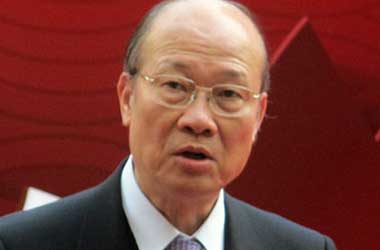 Macau's gambling industry has continued its slump in 2015 and gaming analysts predict that the trend will continue in 2016. November marked the 18th consecutive month that gaming revenues have dropped in the biggest gambling hub in the world and Macau's gross gaming revenue (GGR) dropped to 32.2 percent based on a year on year comparison.
Macau, which is home to the biggest casino brands in the world launched an anti-corruption crackdown in 2014 targeting VIP gamblers and corrupt officials from Mainland China and since then has witnessed a drop in tourists from the Mainland and also a significant decline in its VIP market segment.
The owners of these gambling empires were initially very patient with Macau's government as they expected the government to eventually relax its tough stance on the casino industry.
Now that Macau has made it clear that it has no intention to relax its gaming laws, these gambling tycoons are now speaking out and voicing their frustration. Billionaire Steve Wynn had earlier made strong statements of Macau's policies concerning the gambling industry and his response did not go down well with the Macau government.
This time around it was the turn of Ambrose So Shu Fai, the SJM Chairman to reach out to the Macau government and ask them to reconsider their policies in an effort to encourage more tourists to visit Macau and play at the casinos. The SJM Chairman attended the company's charity event which is held every year to help 10 charity organizations in Macau.
The event which took place at the Grand Lisboa auctioned a total of five sets of meals at the Quintessence, a French restaurant in Tokyo which has a three star Michelin rating. The meals also included tasting rare French wines and the entire event raised a total of 2.92 million patacas.
The 2014 annual charity event raised a total of 4.58 million patacas and the steep decline in charity revenue raised could also be attributed to the decline in the VIP gaming segment.
In a statement, So said
The gaming revenue has dropped, but remember that we've had eight to 10 years of high double digit growth which was hard to achieve and was only made possible because of the liberalization of the gaming industry [in 2002] and the central government's support of the individual visit scheme [launched by Beijing in 2003]. Now we're back to a normal growth rate, which is the right thing.
So asked the government to review its policies considering tourism and encourage more visitors to come to Macau.
---