Singapore Imposes Tougher Regulations For Slot Machines In Social Clubs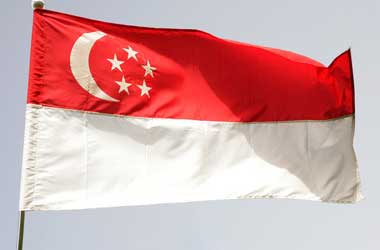 Singapore is clamping down on usage of slot machines in the city's social clubs. The Ministry of Home Affairs has said that a new set of regulations is being rolled out that will test the clubs' expanse of non-gaming amenities in a bid to check gaming activity levels.
All clubs that fail to clear the test will be required shut down slot machine operations by April 30, 2018 according to a statement from the ministry. Home Affairs and Law Minister K. Shanmugam has been quoted in a local newspaper as saying that the new rules were a measure to ensure that the clubs retain focus on social activities.
In a statement the Ministry said,
Over time, a number of clubs have relied on fruit machines as a major activity. This is not in line with the intention of allowing clubs to operate fruit machines only as an ancillary part of a broader suite of social and recreational offerings to club members. Many clubs will see a reduction in the number of fruit machines they can operate. The reduction in the number of fruit machines will be phased-in over the next two years.
The news report quoting data from the ministry stated that there were currently nearly 82 jackpot venues operational in Singapore and a total of nearly 1,900 active jackpot machines. Under the new rules the total number of active machines could be slashed by a third according to the ministry.
The new regime proposes stricter criteria for operating slot machines, a cut down in the number of machines run by some clubs and from November 2017 tighter regulations on those who will be eligible to play the slot machines. Currently, clubs can operate slot machines if at least two other recreational facilities are also present.
From November 2017, access to slot machine areas will be provided within clubs only to those who hold membership credentials for at least a year and are 21 years and above.
Currently players who are over the age of 18 can play the slot machines. Club members will also henceforth be restricted from bringing guests into slot machine areas. The operating hours of such zones has been limited from 10 am to 11 pm. Violations of the law will result in penalties under the Private Lotteries Act including fines of up to SGD20,000 and a jail term of up to one year. The ministry is also announcing a range of new problem gambling measures such as imposing new restrictions on advertising.
---
Related Articles
Macau's casino industries have lost more than $100 billion during the last 18 months but that has not stopped gambling
Philippines-based Bloomberry Resorts Corporation is poised to increase its value, depending on the results of the bid for acquiring the
The proposal to build two new casinos in North Jersey moved to the next stage after the state legislature passed