Second Luxury Hotel Tower To Be Opened At Viejas Casino & Resort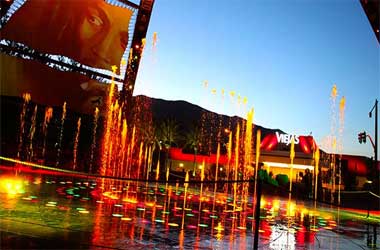 The Four Diamond Viejas Casino & Resort which is located east of San Diego confirmed that it will open its second luxury hotel tower to the public on the 30th of October and has put together an exciting opening ceremony where thousands are expected to attend and take part in the festivities. The AAA casino opened its first luxury hotel tower back in 2013 and has been well received in San Diego prompting the casino to set up a second tower at the side of the first one.
The new five story tower is separate from the first tower by the park at Viejas and the hotel pool. The second tower has a total of 109 deluxe rooms and premier suites; 9 modern meeting spaces; a business center; a fitness center; a huge lounge and bar and the special Oak Ballroom which can host up to 1,200 seat around 1,200 people. The new tower increases the casino's accommodation to a total of 237 rooms and suites and an extra 50,000 square feet of both outdoor and indoor resort space. The second tower is expected to have cost the casino around $50 million.
The special inauguration event will feature a spine tingling performance by Tino Wallenda from the popular Flying Wallendas who are known for pulling of dangerous tightrope walking feats. Wallenda is expected to walk across the two towers as thousands collect below.
There will also be test drives conducted for the Aston Martin Vantage GT and Viejas' special Dream Machine before concluding in an awesome fireworks display. Guests will be able to take a special tour of the new tower to see the wonderful facilities on offer.
In a statement, Viejas General Manager Chris Kelley said
This dream became a reality through the steadfast contributions of hundreds of skilled workers and dedicated team members. It is an accomplishment for which we can all be proud.
The new tower took just over a year to complete and will also be home to an additional 1,000 slot machines which is part of the new casino floor that has already been opened to the public since the 9th of October. The casino also offers a number of table games including baccarat, blackjack, Pai Gow and other popular table games.
The Four Diamond Viejas Casino & Resort believes that with the second tower the casino will be able to offer an unrivalled service and experience to customers in the San Diego region.
---