Red Hawk Casino Voted Best Sacramento Casino For The Fifth Year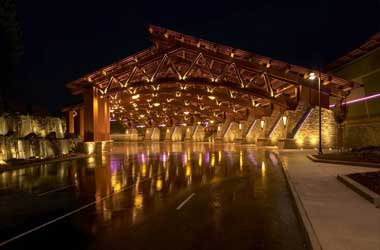 The brick & mortar casino industry in the United States has been going through turbulent times for the past 12 months with many well known casinos in Las Vegas and Atlantic City having to shutdown operations and file for bankruptcy. Casinos that do manage to survive the market slump have to aggressively compete in the marketplace for survival.
California's Red Hawk Casino appears to be an exception to this rule as the casino has established its brand in the Sacramento area and continues to build a faithful and growing customer base.
The Red Hawk Casino recently announced that it once again won the 2015 KCRA 3 TV A-List Awards for the best casino in the Sacramento area. This is the 5th consecutive year that the Red Hawk Casino has won the award for Northern California's Best Casino.
One of the reasons why the Red Hawk Casino is popular with Californians is because the casino has some of the best bars in the region, famous restaurants and entertainment facilities that constantly launch new promotions that keep bringing back the customers. The Red Hawk Casino won a number of awards including Best Romantic Restaurant and Best Seafood; Best Steakhouse went to Henry's Steakhouse, Best Breakfast and Best Bakery went to Two Rivers Café, Best Brunch went to The Waterfall Buffet, Best Chinese Cuisine went to Pearl Asian Cuisine; Best Sports Bar went to the Red Hawk Casino Sports Bar and Best Live Music venue to the Stage Bar and lounge all of which are a part of the Red Hawk Casino.
The Red Hawk Casino team were happy to win the award for the 5th consecutive year and were very appreciative of their loyal customers. In a statement, Bryan deLugo, general manager at Red Hawk Casino said
Our loyal guests know that a first-class casino experience awaits them on every visit. On behalf of all our team members and the Shingle Springs Band of Miwok Indians, I'd like to personally thank all of our guests for voting Red Hawk the best for the fifth year in a row
The KCRA 3 TV A-List Awards is based on a yearly viewer's poll in which local businesses battle it out for the being recognized as the best in the Sacramento Area. The final results are determined by viewer votes. The Red Hawk Casino has promised its customers to maintain its high level of services and to bring in a lot more promotions this year to keep them entertained.
---