Phil Ivey Accuses Borgata Casino Of Manipulating Gamblers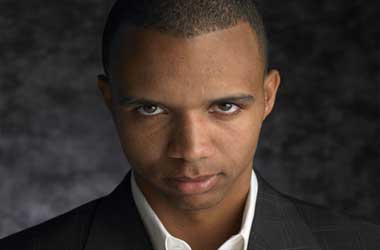 The Borgata Hotel Casino & Spa in Atlantic City and poker hall of famer Phil Ivey have been involved in a legal tussle involving accusations over edge sorting. Ivey and his playing partner Cheng Yin Sun were accused of cheating and winning over $9.6 million during a period in 2012 when they visited the Borgata and used an illegal method of card counting or edge sorting to gain an unfair advantage.
The casino filed a case against Ivey as they want the money back stating that he won it illegally. Ivey was also accused by a casino in London of using edge sorting and winning over $12.4 million.
The London based casino won the case as Britain's High Court ruled that the casino did not have to pay out the funds since Ivey won them illegally. The Borgata is hoping that it can get a similar verdict and save itself $12.4 million.
Ivey has filed a counter-case stating that edge sorting is an extremely hard to develop skill and that he would never cheat and tarnish the reputation he has built in the poker community over the last decade. Ivey also stated that the casino was aware of what he and his partner were doing and did not stop them. Ivey stated that the casino regularly tried to manipulate customers by offering them alcohol and having it served by cocktail waitresses who were scantily clad. Ivey alleges that these waitresses were used as a ploy by the Borgata to distract players at the table and cause them to lose.
Phil Ivey was making a case that the casinos purposely used unfair practices to distract players so that they can lose and yet they accuse him of using edge sorting to get ahead. In a statement, Ivey said
It distracts you from your playing. I mean, anything they can do to give themselves an advantage. Everyone knows that alcohol impairs your judgment, and they offer that, and they have the pretty cocktail waitresses and they're all very flirty. They're talking to you, you know. I got quite a few numbers.
The Borgata's food and beverage manager went on record to confirm that the casino employs "Borgata Babes" who are dressed in high heels, short skirts and tight fitting blouses and are tasked with the responsibility of serving drinks to players at the table. The Borgata did not allow its manager to testify in court and Ivey's lawyers stated that the objection was due to the fact that the casino wanted to conceal its manipulation of players.
---