Pennsylvanian Casinos Fined For Allowing Underage Gambling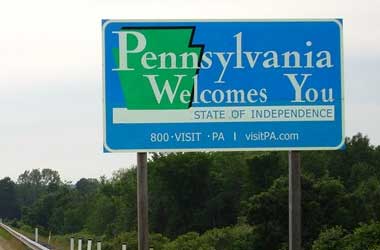 Two casinos in Pennsylvania have been hit with hefty fines by the state's gambling board for allowing underage gambling on their premises. The state allows only those over age 21 to gamble in the casinos.
Most of these cases involve patrons in the age group of 18-20 years who managed to gain entry to the casino floor enabling them to gamble and drink alcohol. SugarHouse HSP Gaming which operates SugarHouse Casino in Philadelphia, and Sands Bethworks Gaming which runs Sands Casino Resort Bethlehem are the two casino operators who have been fined.
The Pennsylvania Gaming Control Board issued a fine of $100,000 on SugarHouse for five underage gambling incidents that involved ten people. This is the largest fine imposed on any of the 12 casinos in Pennsylvania that have been operational since 2011.
Sands Bethlehem was hit with a fine of $50,000 for four cases of underage entry on to the gaming floor. Cases include a 19-year old man using the identification of a 33-old man to reach the gaming floor. In another case a 20-year- old man along with a 19-year- old man spent an hour drinking and gambling on the floor. The most surprising case was that of a 15-year old girl who was erroneously allowed entry. The issue came to light only when she went to claim her jackpot winnings of $1,624.
Sands has agreed to a consent decree under which the casino has promised to rollout new measures to curb the problem. In a statement Michael A. Magazzu, Sands' vice president and general counsel, said
We regret the incidents occurred and firmly believe that the measures we have taken and will take in the next couple months, which include a more robust ID scanning system at each entrance point, will have a significant impact on our ability to combat this problem in 2017 and beyond
He said that three of the security officers have been given a final warning while one was terminated. This is not the first time Sands has been fined for allowing underage gambling. Since its opening in 2009, the casino has been fined to seven times to the tune of $363,000 and most of them involve its failure to stop underage gambling.
Magazzu said that out of the 25,000 daily visitors to the casino, almost 300 are refused entry due to being under age.
SugarHouse has said that it is launching new methods to spot false age claims by asking suspicious-looking patrons for their Zodiac signs rather than just their birth date.
---
Related Articles
The Paris Las Vegas Hotel owned by Caesars Entertainment Corp. was plunged in to darkness as a contractor repairing the
BetConstruct, an iGaming solutions provider has signed a partnership deal with BetSoft Gaming to publish a variety of BetSoft titles
The state of New York approved licenses for three New York casinos and will most likely approve a few more