North Vancouver Could Open Its Doors To The Casino Industry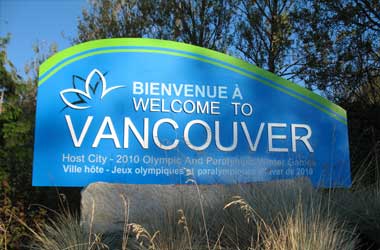 There are no casinos in North Vancouver as the city passed a law 20 years ago that prohibited live casinos. However all that could change in the coming weeks as a recent city council meeting, members voted 5-2 in favour of legalizing gambling within North Vancouver. The issue regarding gambling prohibition and the possible legalization has now been sent to the policy committee of the city who will further analyze the pros and cons and then make a final decision.
Playtime Gaming sent in a proposal towards the end of 2013 requesting the city to reconsider its stance on gambling prohibition as the company wanted to construct a complex at the Shipyards District that would offer residents the opportunity to play slot machines. The proposal to construct a new complex also included provision to create retail outlets, restaurants, a public theatre, skating ring, underground parking, 40% of green space and an area for slot machines that would enable the complex to have a lucrative cash flow and enable the project to be successful.
If North Vancouver decides to lift the ban and legalize gambling, then Playtime Gaming might finally get approval to build its proposed complex. The city council will focus on debating the overall effects of gaming with a special emphasis on the impact it will have on the society and community at large. The city council will also analyze the estimated financial revenue that live casinos could generate for North Vancouver.
The city council will have to make the best decision for the people of North Vancouver and will analyze all arguments before making a final decision. In a statement, the Former North Van District Mayor and current Councillor Don Bell said
What are the economic benefits? Are they real? It sounds good but what really comes through? I don't think that's the only consideration but I think that's something we should be looking at in the interests of our community where we're looking for potential revenue sources. We need to find out is there a social downside? Is there a criminal downside to this?
Mayor Darrell Mussatto is in favour of legalizing live casinos and believes that North Vancouver could greatly benefit from the financial income generated by the casinos. By lifting the ban, the gambling industry would also issue a number of gaming grants that could be used to benefit the people of Vancouver.
---