Mongolian Government Could Approve Casino Bill This Week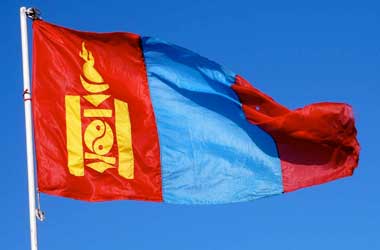 Mongolia has relied on its mining industry for a number of years to generated revenue and jobs for the Mongolian people. The mining industry has slowed down considerably over the past few years and has resulted in an economic slump in Mongolia. The government has brainstormed on a number of possibilities to revive its struggling economy and one of those possibilities include approving a casino bill that will allow Mongolia to create a multi-billion dollar casino industry.
Mongolia is situated between Russia and China and both these countries have strong gambling interests and Mongolia hopes to cash in on attracting this section of the market to play at its casinos. Macau, the biggest gambling hub in the world has come under heavy policing by the Chinese government during the past 12 months as the Chinese president ordered a crackdown on corruption and money launderings.
Macau's casinos have suffered greatly from this crackdown with more ghost tables becoming evident, they are though to have lost over $100 billion in 2014 and the Chinese president has confirmed that the crackdown will continue in 2015.
Macau has also been advised to change its strategy and stop banking on the casino industry as its major source of revenue. As a result, a large section of VIP and high-level gamblers in Macau have no place to play and have been travelling to places like Vietnam, Cambodia and the Philippines to play at their casinos.
The Mongolian government wants to attract these VIP players and have a strategy in place that encourages them to play at their casinos, should the casino bill be approved. The casino bill will not allow Mongolian citizens to play at the casinos but will only allow tourists and expats to visit and play. The bill will be discussed this week and a final decision will be made towards the end of February.
One of the members who help draft the bill and did not want to be named said
Russia, China and Japan are some of the biggest gamblers in the world. Japan and Russia already don't need visas for Mongolia, and Chinese with official passports don't either
On the 12th of Feb, the Cabinet Secretariat sanctioned a draft bill that would encourage private partnerships targeting the construction of two casinos. The bill has not specified any casino locations but reports suggest that the Khushigt International Airport would be one of the main locations for a casino. The Airport is currently being constructed with help from Japan's Chiyoda Corp and Mitsubishi Corp.
---