Massachusetts's First Casino Brings In $6.1 Million In Its First Week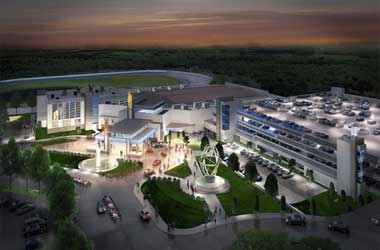 The Plainridge Park Casino became the first casino to launch operations in Massachusetts last week and has done better than expected during its first week of operations. The casino has reported gambling revenue of $6.1 million as locals thronged to the casino and spent a lot of time playing the slot machines.
The Plainridge Park Casino which was constructed at an estimated $225 million has a license to offer online electronic table games and slot machines. There are currently 1,250 slot machines and a total of 278 electronic table games and all of them were kept busy during the first week.
Casino officials initially expected each slot machine to bring around $500 in revenue each day but the first week results show that each slot machine averaged around $586 per day.
Since it is currently the only casino in Massachusetts, the Plainridge Park Casino is enjoying a monopoly of the market and the state gaming officials hope that the casino can attract and keep local gamblers from going across state lines to gamble in Connecticut and Rhode Island casinos. The casino will not enjoy a monopoly of the market for long as Wynn Resorts plans to open a casino in Everett with 3,000 slot machines and MGM Resorts plans to open a casino in Springfield that will also have more slot machines than Plainridge. Both casinos are scheduled to open during 2018.
Clyde W. Barrow, a profession in the University of Texas has spent years studying the casino industry in New England. In a statement, Barrow said
More than $6 million — that's an incredible number…. Plainridge is showing it can certainly compete with the existing casinos.

This opening confirms there is market demand for more gambling and that concerns over a saturated market may have been overblown.
He went on to say that while the first week is similar to a honeymoon period, the casino could bring in between $200 to $250 million during its first year of operation. The Massachusetts gaming commission has estimated that Plainridge will bring in around $200 million in gross revenue.
Based on the first week's report, the Plainridge casino has brought in nearly twice as much revenue per slot machine when compared to Twin River in Rhode Island and Foxwoods in Connecticut. It will take a couple of months to figure out if the Plainridge casino can continue its impressive start or if the first week results are all down to the honeymoon period.
---