Maryland's Ocean Downs Casino Kicks out Breastfeeding Mom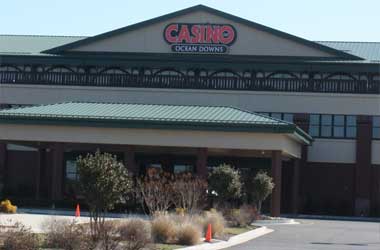 Casino owners invest large amounts of money every year to train their staff and ensure that their casinos have the latest security measures to detect security threats and card cheats. Staff go through rigorous training to identify counterfeit chips, detect counterfeit currency and find out players who are using card counting to beat the system.
Casino security officers install the latest software to monitor casino premises and have an eye out for noted and banned casino players. Maryland's Casino at Ocean Downs has adopted similar procedures which included a sign that said 'no one under the age of 21 is permitted on the gaming floor'. So when a mother decided to breastfeed her baby in the casino lobby, casino officials followed procedure and promptly asked the mother and her baby to leave the premises.
The breastfeeding mom Alana Panas visited the casino after a family dinner and had initially left her baby with her mother, before going on to the casino floor with her boyfriend and father. When Panas mother informed her that her baby was restless, Panas went to the lobby and began breastfeeding her 7 month old baby in an effort to calm her down and put her to sleep.
This is when casino security stopped Panas and asked her to leave the casino. Panas was shocked by the incident and did not resist security officials. However, she was embarrassed and felt she was discriminated as breastfeeding in public is legal in Maryland. Panas took to Facebook to narrate her harrowing experience at the Oceans Down casino.
Panas said that she did not take her baby on the casino floor and had no plans to gamble while having the baby. The only reason she breastfed the baby was because she was restless and needed to be fed. Panas was surprised when the incident became viral on social media and news media started getting in touch with her to investigate the incident.
Once the Ocean Downs casino started getting calls about the incident, it used its official twitter account to play down the incident. A tweet and post from the casino read
We strive to make our guest's experience enjoyable. If any member of our team acted in a manner that doesn't promote that, we're sorry.
However, Panas did not accept the watered down apology and said casino officials asked her to leave the premises by telling her she was a 'security threat'.
---