Macau's Casinos Face Heightened Risk Of Terrorist Attacks In 2016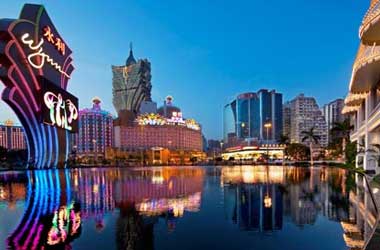 Terrorist attacks in Macau are a distinct possibility according to a Hong Kong-based specialist political and corporate risk consultancy, Steve Vickers and Associates Ltd. The firm has comprehensively evaluated the risk climate in Macau and released a report, '2016 Asia Risk Assessment'.
In a statement, Steve Vickers and Associates Ltd said,
Terrorism remains a concern in the Asia-Pacific region, with traditional venues at risk. A further concern could be a spectacular attack on a soft target such as a mall in Australia or a casino in Macau.
In the consultancy's opinion, the unique convergence of Chinese, American and Jewish interests in Macau's gaming industry makes Macau's casinos particularly vulnerable to attacks by Islamic terrorist groups.
Three of Macau's six casino operators are owned by U.S companies, operating as subsidiaries. Sands China is a subsidiary of Las Vegas Sands Corp, a company headquartered in the United States and owned by Sheldon Adelson who is Jewish and a supporter of right-wing Likud government in Israel and the Republican Party in U.S. Wynn Resorts Ltd is owned by billionaire Steve Wynn who is also Jewish.
China which earlier faced the issue of terrorism largely in its western province Xinjiang involving Muslim Uighurs is now concerned that these Islamic extremists and their ideologies could be spreading to other parts of the country as the Uighurs have shown a tendency to join hands with established Islamist terrorist groups such as Al Qaeda. Macau's casinos have not yet been the target of Islamic terrorists but the Vickers report cautions Macau's authorities and casino officials to be aware of the heighted terror alert.
Listing a number of other risks that Macau's gaming sector faces, the firm has predicted that the city's casinos are likely to "face harder times" and has recommended that they identify new models to survive.
Among the risks that the firm has highlighted are the policy changes brought about by the Chinese government that has led to increased regulation and investigations resulting in a sharp decline in Macau's VIP gaming sector. The crackdown on corruption has resulted in VIP gamblers staying away from Macau and junket operators have also had a tough time in during the last 2 years.
The Chinese government has focused on closing down underground banks, offshore company accounts and all forms of money laundering transactions which junket operators usually rely on to transfer cash between Mainland China and Macau. The Macau government has also tightened its stance on junket operators and the gaming licences of around 35 junket operators have not been renewed because they failed to submit proper accounts for auditing purposes, a requirement that has been made mandatory from 2016.
---