Kansas Crossing Casino Forced To Stop Construction Due To Lawsuits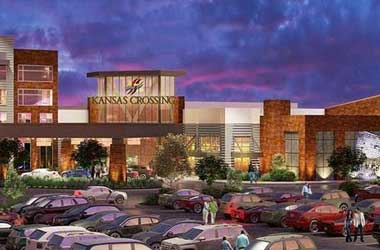 The Kansas Crossing Casino which is scheduled to open in Crawford County in 2016 has faced a lot of opposition ever since the proposal was made to construct a casino in the county. However, the casino got approval for a license and construction commenced before two lawsuits were filed against the casino in Shawnee County.
The lawsuits were filed by Cherokee County and Castle Rock Casino Resort, LLC who claim that the approval process by the state gaming association was flawed and hence the casino project should not have been approved.
The court has asked the Kansas Crossing Casino to stop construction immediately until the issue is settled. The casino is being constructed by Bruce Christenson, a developer from Houston who is also the main investor into the Kansas Crossing Casino. Christenson expressed his disappointment over the delay and said that it will impact the people of Southeast Kansas and hoped that the matter could be solved at the earliest.
Castle Rock Casino Resort, LLC had also applied for a license to construct a casino in Crawford County but the state gaming regulators decided not to award them with the license. They are opposed to the new casino because it will clearly impact their business interests in the state of Kansas. The Kansas Crossing casino is expected to have 16 gaming tables and 625 slot machines, attracting half a million visitors each year and generating gaming revenue of $25.4 million.
In a statement, Clinton Patty, a Topeka attorney who is representing Kansas Crossing said
This unprecedented action by Cherokee County and Castle Rock adversely impacts Kansas Crossing's ability to perform its responsibilities under the contract due to the uncertainty created by the allegations and relief sought by Cherokee County and Castle Rock in the pending litigation.
Due to the lawsuits against the Kansas Crossing casino, there will inevitably be a delay in the proposed July 2016 opening. The Kansas Lottery has taken this into consideration and provided the Kansas Crossing casino a 90 day extension period and has asked the casino to provide a written assessment over the status of the lawsuits after the 90 days so that a new opening date can be fixed. The Kansas Crossing casino has already invested $12 million in the casino and states that his 90 delay will cost local governments and the state of Kansas approximately $2.3 million.
---