James Packer Puts $13 Billion On The Line With New Casino Proposals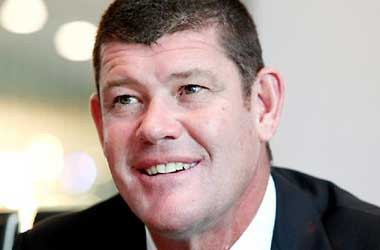 The Las Vegas strip has its fair share of casinos and is home to some of the biggest casino brands in the world including Caesars, MGM, Wynn Resorts and Las Vegas Sands. Missing from this illustrious group is the Australian based Crown Resorts which is half owned by Aussie billionaire James Packer.
Packer has decided it is time to introduce the Crown Brand to the Las Vegas market and has proposed to build a mega-casino resort in Las Vegas from the ground up. This mega luxury resort will be called Alon Las Vegas and is expected to be completed by 2018. Packer is also constructing mega-casinos in Australia with the Crown Sydney scheduled to open in 2018, a new casino in Macau that is currently under construction and has also made a $2 billion bid to operate the Queen's Wharf complex in Brisbane.
Packer who is currently dating R&B Diva Mariah Carey is investing close to $13 billion in his global casino expansion and only time will tell how good his investment turns out to be.
The casino industry in Macau is currently struggling after Beijing's on-going anti-corruption crackdown; Las Vegas has its fair share of competition and the market is only now showing signs of recovery and Australia accounts for just a small percentage of global casino revenue.
This is not the first time that Crown Resorts has tried to establish itself in Las Vegas. Packer invested close to $2 billion during 2009 and made two casino investments that turned bad due to the global recession and cost Packer a lot of money. Packer's estimated net worth in 2008 was at $6.1 billion but after the recession it plummeted to $3 billion. It's taken Packer close to 5 years to make the decision to venture back into the Las Vegas market but he is confident that this time around Crown Resorts will succeed.
In a statement, John Restrepo, principal with Las Vegas consultancy RCG Economics said
No one is building resorts from the ground up in Vegas at the moment. That's where the risk takers like Packer are making the biggest leap. They will essentially be the canaries in the coal mine. If these things go well the Nevada resorts might jump in, but if they struggle all bets are off.
Crown Resorts will adopt a strategy in all of its casinos to target Asian VIP gamblers who are known for spending large sums of money.
---