Hard Rock Casino and Resort in Las Vegas Sued By Card Counter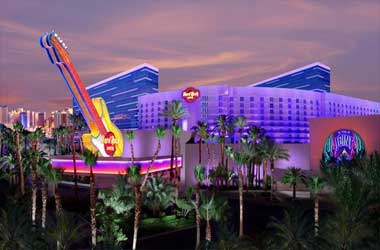 Card counting are termed by some as cheating while others such as poker pro Phil Ivey term card counting as a highly developed skill that allows gamblers to gain an advantage at the table. Card counting or 'edge sorting' allows gamblers to gain an edge over the table and the dealer, thereby increasing the probability of them winning.
Phil Ivey countersuing the Borgata Casino in Atlantic City over card counting accusations that resulted in him winning millions of dollars is the most popular lawsuit doing the rounds in the poker community.
The Hard Rock Hotel & Casino in Las Vegas has now made the news after it was sued by Thom-Matthew Kho who the casino accused of using card counting at a blackjack table in August 2015. The New Jersey native visited the Hard Rock Casino and played blackjack between 22nd-23rd August and was confronted by casino staff and accused of using card counting techniques.
The casino apparently detained Matthew Kho and removed casino chips estimated to be around $3,625. Card counting is not illegal in Las Vegas but casinos have the right to remove and ban for life any player found using card counting at a table. The Hard Rock hotel followed these procedures and removed Matthew Kho from its premises.
The New Jersey gambler decided to take legal action against the casino after he filed a lawsuit on the 3rd of September in the Clark County District Court for $10,000 in damages, attorney fees, false accusation of theft, battery and false imprisonment.
Matthew Kho's account of the incident states that at the blackjack table he was winning and felt that casino staff and management were paying extra attention to him. He decided it was time for him to quit and cashout but when he tried to do so, they asked him for identification and were not very keen to payout.
The lawsuit against the Hard Rock Casino states that:
"Matthew Kho was not legally required to provide identification, desired to maintain his privacy and anonymity, and refused the request while requesting that the chips be cashed. He was "audaciously and without authority informed the plaintiff that, because the casino is private property, plaintiff did not have the ability to leave until he complied with defendant's demands for identification."
Casino staff then took his driving license by force and put him in handcuffs after manhandling him and causing him injury. The lawsuit also states that the casino did not follow protocol and inform the Nevada Gaming Control Board about the incident.
---