Genesis Gaming Demos Social Casino Gaming At Global Expo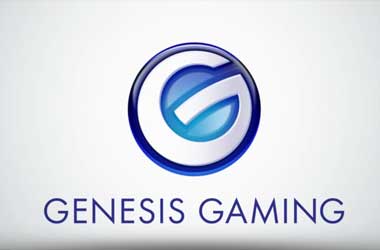 The gaming market is one of the fastest growing markets in the world and one that is constantly evolving as customers are always on the lookout for the latest game that will capture their attention and give them and enthralling gaming experience. Genesis Gaming are specialists in releasing innovative games that are designed to keep the customer intrigued at all times.
The company has been developing a new product line that is targeting the social casino market. Genesis Gaming is currently exhibiting its social casino product line at the Global Gaming Expo (G2E) which is taking place at the Las Vegas Sands Expo & Convention Center between the 29th Sep – 1st Oct 2015.
The company will be displaying a number of different real money online games and social casino games via various mobile devices. The company will be specifically showcasing its Bier Fest – 5 Reel which is a 25 line video slot game that has a number of base game features.
They will also be showcasing Machine Gun Unicorn which is a 5 Reel, 10 line game that has a two way pay.
In a statement, Scott Sims, Head of Global Design at Genesis Gaming said
We established our studio as a designer of unique and innovative slots, and these two showcase games represent the latest trends. Both Bier Fest and Machine Gun Unicorn provide fun, fast-paced game play perfect for mobile users. Machine Gun Unicorn introduces a new game mechanic, Symbol Bombs, which we knew would be ideal for mobile play due to the high frequency and simplicity of the feature. Bier Fest keeps the frequent feature hits on the main reels, but with a variety of features and the addition of a deeper, second-screen bonus.
Genesis Gaming is looking to make its mark in the U.S market and believes that it can carve a niche for itself by targeting the social casino industry. The iGaming industry in the U.S. has faced a number of challenges in the last couple of years and gaming providers have found it extremely hard to generate consistent revenue. Eilers Research has studied the U.S. market and the data backs Genesis Gaming's plan to target the social casino market.
Eilers Research reported that the social casino market is growing at a rapid pace and will generate more than ten times revenue than the iGaming market. The market research suggests that the social casino market will generate more than $2.7 billion before the end of 2015.
---